New colors for AT&T's Shine and W580
3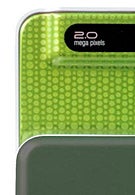 We've received a few images of the new color variants for two of the AT&T sliders: the Shine and the W580. Although they are not officially announced yet, the existence of press photos hints that they will be released soon. As there is nothing new but the colors, expect them to have the same price as the originals.
First is the LG Shine in the new Black. If you don't like the Silver or Red variants (currently available), the black may be your choice. The pattern on the back definitely makes it even prettier.
LG Shine Specifications
|
Review
The second one is the music slider Sony Ericsson W580. It will be available in green, in addition to the four current colors: white, black, gray and pink
Sony Ericsson W580 Specifications
|
Review
Check out
the Gallery
for a few additional photos.
Thank you Omie!