New PhoneArena Feature: Plans
5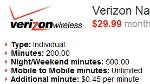 Today, the PhoneArena Team is proud to announce that it is introducing yet another new feature to its already rich set of functionalities –
Plans
!
As we realize that being up-to-date with the latest information about cell phone plans, provided by the major wireless carriers in the U.S., is of utmost importance to our users, we wanted to deliver a detailed and highly-functional plan database that will cater to the needs of each and every single user.
The
Plans page
is very
easy to access
, as it is now part of our main navigation menu. Within it, you're able to find just the right plan for you, thanks to our
filtering options
on the left, which include the desired carrier, minimum and maximum monthly cost, plan type, included minutes and many more.
Once you find a plan that grabs your interest, you can simply see its details in its page. Last, but not least, you can choose to
compare different plans
and their features, just like you're used to doing with our
Phone Compare
.
We really hope that you'll find our new Plans functionality very useful. We devoted a lot of time and effort into making it so that it is as polished as possible. However, your feedback will always be much appreciated, whether it is just an opinion on the layout or some issue that you have found.
Feel free to provide your feedback using
this form
. Thank you!
PhoneArena Team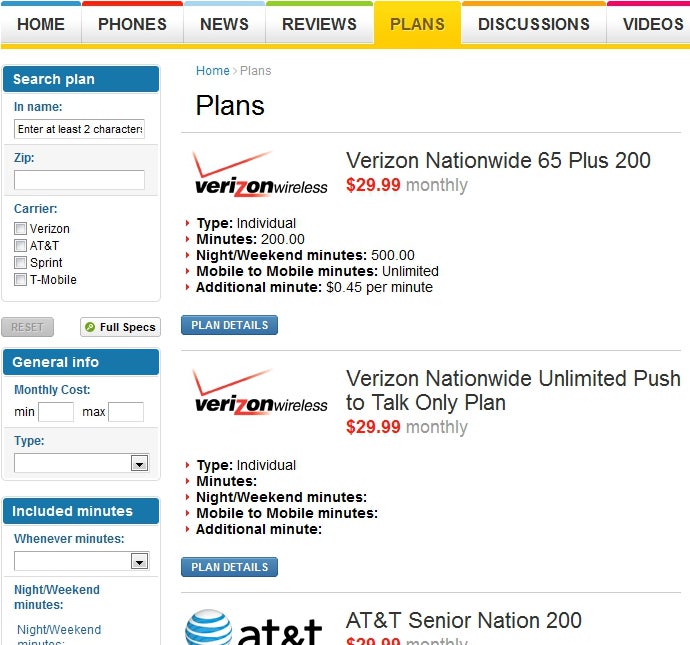 PhoneArena's new Plans page