New Catalogs category in the App Store hints that the iPad 3 announcement might not be just hardware
0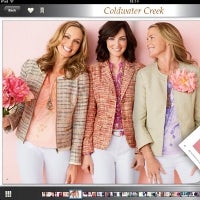 A new "Catalogs" category has appeared in the App Store, as if to confirm that it won't only be a hardware launch this morning at 10am Pacific when the iPad 3 gets announced.
The
HD display on the iPad 3
has to be taken advantage of somehow, and interactive catalogs will be one way to do it and monetize the high-res Apple tablet.
Apple, as we all know, is pretty conservative when it comes to shuffling things around in the App Store, so adding a new category might mean it is gearing up for some kind of an announcement regarding the new Catalogs category.
As per Joaquin Ruiz, CEO of the leading catalog app, "Catalog Spree":
The impact of the iPad in the shopping and publication industries has been massive. Many thousands of apps have been added over the last 2 years to address the consumers need to interact with their favorite books, magazines and brands within an iPad optimized experience. Adding an app category is not something that Apple does lightly and we believe Apple's decision reflects the importance of this use-case in the Apple App Store ecosystem
By now we pretty much know what
the hardware will be on the iPad 3
in broad strokes, but software is where it's at, like Apple has proved numerous times with its mobile gadgets.