Motorola ELECTRIFY M with 4G connectivity coming to U.S. Cellular on November 8th
7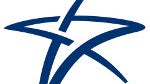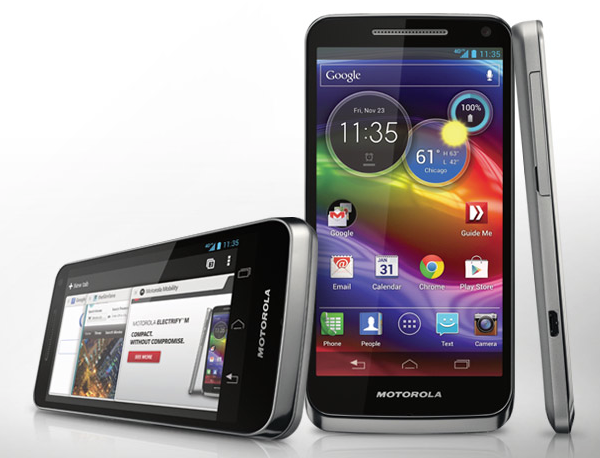 The Motorola ELECTRIFY M is coming to U.S. Cellular
After announcing on Wednesday that its
LTE signal will be found in 30 more markets
on November 5th, U.S. Cellular has introduced a new LTE enabled device ready to take advantage of the upgraded signal. Coming to the regional carrier on November 8th is the
Motorola ELECTRIFY M
. The handset is equipped with a 4.3 inch Super AMOLED Advanced screen (protected by Gorilla Glass) that is nearly borderless, with a dual-core 1.5GHz processor under the hood. The rear-facing camera weighs in at 8MP while the front-facing shooter is 1.3MP. A 2000mAh battery keeps the lights on and Android 4.0.4 is installed.
U.S. Cellular will sell the Motorola ELECTRIFY M to its customers in an area that receives its LTE signals
for $99
after a $100 mail-in-rebate. In other regions, the device will be $149 after the $100 rebate. While Ice Cream Sandwich comes with the device out of the box, it is expected to be
updated to Android 4.1
sometime in the future.
source: USCellular
CHICAGO (November 1, 2012) – Next week, U.S. Cellular (NYSE: USM) and Motorola Mobility will unleash Motorola ELECTRIFY™ M – the 4G LTE high-performance smartphone with the big screen and super compact design. Available on uscellular.com on November 8 and in U.S. Cellular stores the next day, the Android™-powered ELECTRIFY M will be attractively priced at $99.99 after $100 mail-in rebate in markets where U.S. Cellular offers 4G LTE service and elsewhere at $149.99 after a $100 mail-in rebate.

"The Motorola ELECTRIFY M is a great choice for customers who want a smartphone that gives them fast access to information and entertainment and can also help them stay organized," said Edward Perez, vice president of sales and marketing operations for U.S. Cellular. "As we continue to roll out the 4G LTE network to more customers between now and the end of the year, we're providing more options to help them select the right 4G LTE device that meets their needs and can enhance their lives."

The ELECTRIFY M comes equipped with a captivating 4.3-inch, virtually borderless display. Tapping out texts and emails is easier than ever, while reading on the go no longer puts a strain on the eyes. Web pages, apps, videos — it's all clear on the vibrant, high resolution Super AMOLED Advanced display.

But don't let the size fool you – ELECTRIFY M packs the high performance and web browsing power of your home computer in the palm of your hand. With 4G LTE speeds and a dual-core 1.5GHz processor, ELECTRIFY M lets you load web pages in a flash and multi-task like a pro. Surf the web quickly with Google Chrome™ and sync with your desktop version of Google Chrome to share bookmarks and view the same tabs. You'll also have access to more than 675,000 Android apps and games, millions of songs and books and thousands of movies and TV shows with Google Play™.

The ELECTRIFY M is built to handle the bumps, scrapes and slips of daily life. It has a scratch-resistant display made of Corning® Gorilla® Glass and a splash guard coating to protect the device, and everything you have in it, from the ever-present threats of rain and morning coffee.

"With the Motorola ELECTRIFY M, we focused on putting a premium smartphone experience in a compact and convenient package," said Jeff Miller, corporate vice president, North America Go-to-Market, Motorola Mobility. "The result is a pint-sized powerhouse that lets U.S. Cellular customers surf faster, play longer and see more without compromise."

The ELECTRIFY M is an ideal travel companion too. Whether you're on foot, in the car or headed out on your bike, type or speak your destination and Motorola ELECTRIFY ™ M will lead you there, with free turn-by-turn directions and voice guidance. Customers can search for restaurants, businesses and theaters, and get reviews from people in their Google+ Circles. You can also download maps and call them up later when you're offline. Voice Actions help you send text messages, read directions, place calls or play music when you don't have a free hand.

Key Features
· Virtually borderless 4.3-inch display
· 1.5 GHz dual core processor
· Google Chrome™
· Scratch-resistant and water-repellant
· Long-lasting 2000 mAh battery
· NFC support to share links, apps, YouTube™ clips and more with Android Beam™
· Android 4.0.4, Ice Cream Sandwich, and Android 4.1, Jelly Bean, upgradeable
· 8 MP rear-facing camera with HDR, 1.3 MP front facing camera for video chatting

Customers who purchase the Motorola ELECTRIFY M from U.S. Cellular receive benefits no other carrier offers, such as no contract after the first, free Battery Swap and the only points-based rewards program in the industry.

U.S. Cellular, in partnership with King Street Wireless, currently offers 4G LTE service covering 31 percent of their customers and 58 percent of U.S. Cellular customers will enjoy faster 4G LTE speeds by the end of the year. For more information about the 4G LTE experience, visit uscellular.com/4G.

For more information on the Motorola ELECTRIFY M, please visit www.motorola.com/electrifym.

MOTOROLA and the Stylized M Logo are trademarks or registered trademarks of Motorola Trademark Holdings, LLC. Android, Android Beam, Google, Google Chrome, Google Play, YouTube and other marks are trademarks of Google Inc. LTE is a trademark of ETSI. All other trademarks are the property of their respective owners. ©2012 Motorola Mobility LLC. All Rights Reserved

Purchase of a data plan is required, and a new two-year agreement and activation fee may apply for new customers. Additional terms, conditions and/or charges may apply.

About U.S. Cellular
U.S. Cellular rewards its customers with unmatched benefits and industry-leading innovations designed to elevate the customer experience. The Chicago-based carrier has a strong line-up of cutting-edge devices that are all backed by its high-speed nationwide network that has the highest call quality of any national carrier. By the end of 2012, 58 percent of customers will have access to 4G LTE speeds. U.S. Cellular was named a J.D. Power and Associates Customer Service Champion in 2012 for the second year in a row. To learn more about U.S. Cellular, visit one of its retail stores or uscellular.com. To get the latest news, promos and videos, connect with U.S. Cellular on Facebook.com/uscellular.com, Twitter.com/uscellular and YouTube.com/uscellularcorp.

About Motorola Mobility
Motorola Mobility, owned by Google, fuses innovative technology with human insights to create experiences that simplify, connect and enrich people's lives. Our portfolio includes converged mobile devices such as smartphones and tablets; wireless accessories; end-to-end video and data delivery; and management solutions, including set-tops and data-access devices. For more information, visit motorola.com/mobility.