Motorola CEO: Google gave financial support, but Moto X was "all Motorola"
3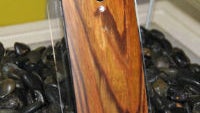 Given the choices that Motorola has been making since it was purchased by Google, the general thinking has been that there is more of a collaboration happening between the two companies. But, CEO Dennis Woodside is sticking to the story that the two companies are separate. In fact, he went as far as to say that while Google gives Motorola financial support, the Moto X was "all Motorola".
Motorola CEO Dennis Woodside just finished a Google+ Hangouts interview with Marques Brownlee. There was quite a bit of interesting information in the video, although there has also been quite a bit of the usual marketing speak as well. One of the more interesting bits is that Woodside talked about Google basically as an "investor" rather than more of a partner. Woodside said that because of the financial support, Google has allowed Motorola to look more "long term" because it doesn't need to worry as much about short term success.
Woodside went on to reiterate certain things that have been said before, like how Google has allowed Motorola to completely change the approach of the company, and the philosophy. It has focused on just a few devices rather than a large stable of devices, completely changed the code base, and thinks consumers want updates faster.
Another interesting admission by Woodside was that he claims to follow tech blogs and the feedback found there. When he comes across interesting ideas and concerns (not just rage), he will bring up those concerns in conversations with his team.