Moto X Moto Maker $150 deal comes back (but won't let you buy bamboo)
13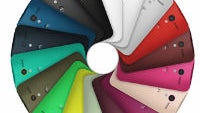 If you weren't fast enough to get in on the Holiday Deals for a Moto Maker customized Moto X (the first of which sold out in 8 minutes, and the second in about 10 minutes), you are getting another chance. Motorola is offering a deal in conjunction with the Today Show, which will allow you to either get $150 a full-priced Moto X, or 50% off an on-contract Moto X.
All you have to do is go to the Motorola signup form (link below), and use the promo code "todayshow50" when signing up. Motorola will then send you a unique code that you can use when buying your Moto X through the Moto Maker site. It looks like the promotion is good for all carriers, but the deal can't be used on a Developer Edition; and, you cannot use this deal to order a bamboo Moto X, those are still full price plus $100.
The deal also states that you will get 50% off "an accessory", which means just one accessory you choose., but again there are limitations there. The 50% off an accessory deal does not include the "Chromecast, Roadster Pro, Moto G Case and Shells, JBL Micro Wireless, Micro USB Power Cable, DECK and TRACKS AIR by SOL REPUBLIC x Motorola products".
Registration for the promo codes will be open until 8PM EST December 21st or whenever supplies run out. Once you get your code from Motorola, you'll have 4 days to make a purchase before your code expires.