Microsoft's Next lock screen for Android phones gets a major update
12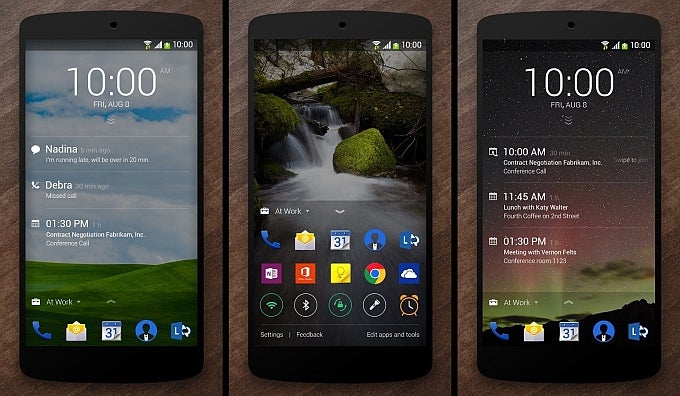 Microsoft has just launched a significant update to its smart lock screen for Android devices.
Microsoft Next
v2.6 not only fixes some of the known bugs but throws in a few new useful features as well.
The recent Next update brings a couple of geo-sensitive features. Users can now set the lock screen to require a passcode when either at Home or at Work, and even set different wallpapers for Home, Work, or Auto. This smart feature can turn out to be very useful for those who want to customize their Android lock screen depending on their location.
Another of the new features in Microsoft Next is called Smart Contacts and is a system that learns the contacts that the user frequently communicates with and displays them on the lock screen for easy access.
It's also nice to see that Microsoft has updated Next to support fingerprint scanners, a feature that has become the norm for high-end Android handsets.
If this is the first time you're hearing about Microsoft's Android lock screen, what you should is that this is a Microsoft Garage project that's centered around productivity features. The app takes the commonly-used things, such as the notification system, the contacts, an app launcher, and even weather and music widgets and places them right on the lock screen. The app is free to download, and you can check it out by heading over to the source link below.