Microsoft engineer: Something "Pretty Amazing" is coming to Windows Phone
79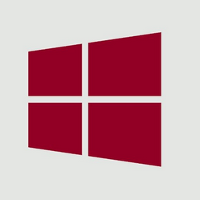 According to Jerry Berg, Senior Software Development Engineer at Microsoft, something amazing is coming to Windows Phone. The actual comment that Berg said was that "
something is going to happen in the Windows Phone space which is going to upset the entire world across anything...wait for it, its going to be pretty amazing
." That is about all he would say, which of course will leave many of you excited, but unfulfilled.
Berg could be talking about the rumored sequel to the
Nokia Lumia 1020
, which for now has been given the codename "McLaren". Besides an amazing rear camera, worthy of taking over for the 41MP snapper on the Lumia 1020, this phone is rumored to feature a 3D touch system similar to Microsoft's Kinect video game system. It will allow you to control your phone without touching the screen. And it is expected to be an exclusive to Microsoft's Windows Phone handsets.
This 3D Touch system would probably be considered "
pretty amazing
" and the new phone is believed to be coming to the marketplace in time for the 2014 holiday season. This means you should prepare yourself to be amazed by the fourth quarter of this year. Berg made his comment during a podcast, and a video of the comment can be seen by clicking on the video below.
source:
WMPoweruser