Liveblog: Sony press conference at CES 2015
14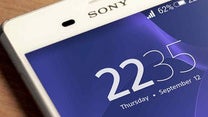 Wow, what a start for CES 2015! Just hours ago, LG announced the curved and mighty
LG G Flex2
, which we already had the chance to take
for a spin in our hands-on look
. Then Asus unveiled two outstanding handsets, namely the
Asus ZenFone 2
, which happens to be the first smartphone with 4GB of RAM, and the
Asus ZenFone Zoom
– a peculiar, camera-centric Android handset with 3x optical zoom built into its main camera. And after that, Samsung introduced us to its newest range of home appliances, from smart TVs to smart vacuum cleaners.
The next highlight in CES 2015's schedule is Sony's press conference, at which the tech giant is going to announce... something. We don't know what; leaks have been scarce, and your guess is as good as ours at this point. Still, we do know that a new Walkman device is likely coming, along with other home and personal entertainment gadgets, we suppose. We're also pretty sure that an Xperia Z4 is not to be shown on stage as it is too early for Sony to announce a new flagship. Or is it?
Either way, we're hoping that Sony's CES 2015 press conference will be an exciting one, and we'd like to invite you to follow it with us. Keep an eye on the liveblog below where we'll be tracking the event as it unfolds.
EVENT START TIME: 5:00PM PT | 6:00PM MT | 7:00PM CT | 8:00PM ET
1:00AM (+1) GMT | 2:00AM (+1) CET