Lenovo's Miix 320 has been outed with 2-in-1 design, Full HD display, and LTE support
8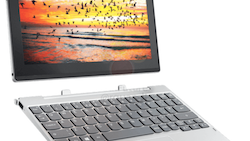 Although they still aren't perfect, tablets/laptops with a 2-in-1 convertible design have gotten really good over the years. We've made huge strides since the original Microsoft Surface, and while you still have your pick of high-end premium options, the selection of affordable 2-in-1 gadgets has gotten quite solid as well. The most recent product in this category just got leaked as the Lenovo Miix 320, and with it being just about a year since Lenovo launched the Miix 310, there's a very good chance that we'll see the Miix 320 make an appearance at the 2017 Mobile World Congress later this month.
Just like the Miix 310 before it, the 320 packs all of its power into a traditional tablet design that can then be docked into a keyboard stand for additional functionality. You won't find a kickstand anywhere on the Miix 320 like you will on the Surface Pro 4 and many other tablet/laptop combos, but this is a very common omission when looking at 2-in-1s that are very clearly targeted at a budget-minded audience. Powering the Miix 320 is reportedly an Intel Atom X5-Z8350 processor, and you'll be able to get the tablet with either 2 or 4GB of RAM depending on how much speed you think you'll need for your day-to-day tasks.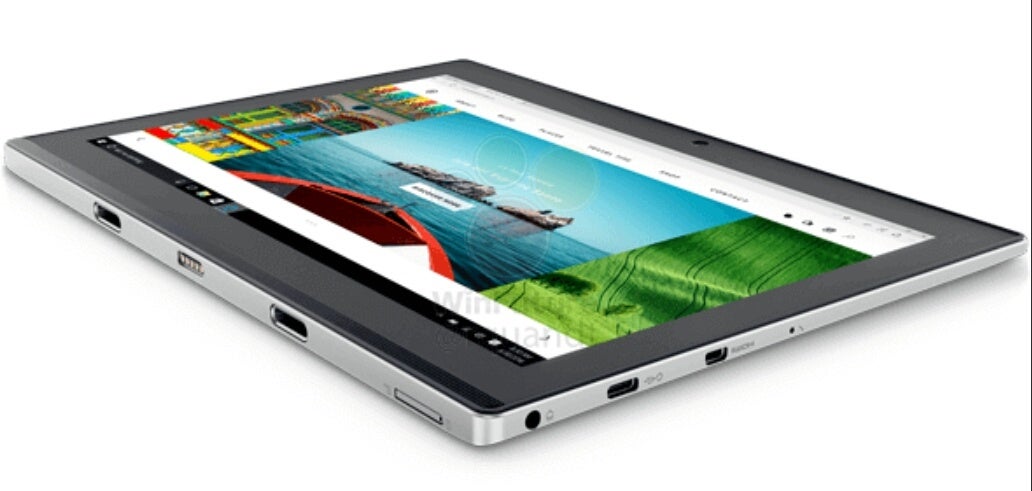 The front on the Lenovo Miix 320 is home to a 1920 x 1080 Full HD display, and we're guessing that it'll come equipped wit the same screen size as the Miix 310 at 10.1-inches. This is a modest increase from the1280 x 800 resolution that's found on last year's model, but it's a spec bump nonetheless. Along the sharper display, the Miix 320 will also come equipped with a USB Type-C port, 3.5-millimeter headphone jack, micro HDMI port, microSD card reader, 2 USB ports on the keyboard dock, front and bottom-firing speakers, and LTE connectivity support for an Internet connection while on the go.
All signs are pointing to the Miix 320 featuring a price tag of $220, but this will of course increase depending on which configuration you go with. Additional RAM and that LTE support will likely come at an added cost, but a $220 starting price would still make the Miix 320 cheaper than the 310's starting price tag of $300.