Lenovo posts quarterly results, sales amount to about 4 devices per second
2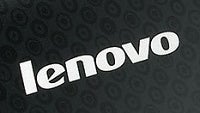 The PC and "connected device" maker posted some solid results for the most recent quarter. Shipments overall of such devices (which include PCs, tablets and smartphones) rose 36% over the same period last year.
That is not a bad showing given that Lenovo does not sell its whole portfolio in some markets. The company remains the world's top PC producer, but it had a respectable showing for its line of tablets, shipping 2.3 million units.
While those numbers pale in comparison to some of the established players in the market, it represents a four-fold increase over the same period last year. Smartphone shipments were up 64% which is nice, but the market availability of such devices is limited, and based on some of the hardware we have seen, we are pretty sure Lenovo would increase its sales if it chose to expand where it sells its stuff.
In terms of money, Lenovo posted revenue of $9.8 billion for the quarter, a 13% increase. 29 million devices shipped in all which equates to about 4 devices per second. Yang Yuanqing, Lenovo CEO stated that the PC market is recovering and that tablet growth continues to be the mainstream.
source:
Lenovo
Recommended Stories