Leader next to announce affordable Android ICS tablets, $299 gets you a Tegra 2 10-incher
1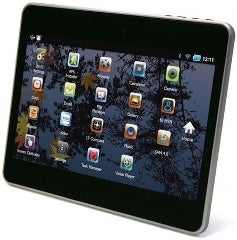 Leader International is the next in the list of obscure companies that are announcing affordable tablets running Android 4.0 this CES show. The Impression 10A and 7A are 9.7" and 7" tablets, respectively, and will be running ICS when they launch at "major retailers" by the end of this quarter.
The
Impression 10A
has 1024x768 pixels IPS-LCD capacitive touchscreen, and is powered by NVIDIA's dual-core Tegra 2 chip. The slate also features 2MP rear and back cameras. Last year specs, we know, but at $299 MSRP, which will likely be lower if this hits your local Walmart, we can't ask for much more.
Impression 7A
will be much cheaper at $179 MSRP, but swaps Tegra 2 for an enigmatic "1GHz processor", 1024x600 pixels IPS-LCD and only 512MB of RAM. MiniHDMI port and microSD slot round the cheap ICS offering.
It's great to see the $300 barrier for dual-core Android tablets being breached, considering that last year it was the $500 one we were testing with the launch of the first Android slates with dual-core chips.
via
Liliputing