LTE version of BlackBerry PlayBook to have upgraded processor and NFC support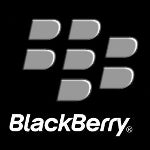 According to
Canadian Reviewer
, at a breakfast held just a few hours before the opening keynote speech at the BlackBerry World Conference, RIM has confirmed that it
will be launching a 4G LTE version of the BlackBerry PlayBook
. Earlier this month,
pictures of a BlackBerry PlayBook 4G were leaked
giving rise to speculation that RIM was about to introduce the tablet.
Not too much is known about the 4G LTE version of the BlackBerry PlayBook except that it will apparently have a dual-core 1.5GHz processor under the hood, and offer support for NFC. There is some talk that the 4G version of the tablet will be equipped with BBM. The current version of the tablet is powered by a dual-core 1GHz TI OMAP 4430 CPU with a PowerVR SGX540 on the graphics side.
Back in December, we told you that a
BlackBerry PlayBook 4G Evaluation Unit was purchased on eBay
. The 4G tablet comes more than a year after
RIM originally introduced an LTE enabled PlayBook and one designed with HSPA+ connectivity
. Then Co-CEO Mike Lazaridis proclaimed that the pair would be available in the second half of 2011, but never materialized. A WiMAX powered model for Sprint customers was canceled by the carrier due to poor sales of the original unit. Last December,
4G and 4G LTE icons for the BlackBerry PlayBook were discovered
in the tablet's 2.0 OS Developer Beta indicating that RIM was still looking to produce a 4G variant of the device.
source:
CanadianReviewer
via
Engadget