LOVEFiLM undercuts Netflix on its first day in the UK
0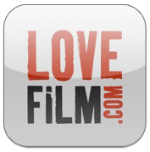 For those in the UK who had been waiting for Netflix to show up, you may have turned to competitor LOVEFiLM during the wait, and now that Netflix has finally been released, LOVEFiLM is fighting back in an effort to keep its users.
The first part of the plan is a simple one that we see all the time: prove that you're actually a competitor. To do that, LOVEFiLM announced that it currently has 2 million users across Europe, which is pretty sizeable. But, the real counterpunch came with the announcement that LOVEFiLM would be undercutting Netflix on cost. With its
launch today
, Netflix set its pricing £5.99 per month with a month free. LOVEFiLM is now charging just £4.99 per month for its streaming service.
Of course, it will all come down to the quality of the content in the streaming library in getting people to decide if that £1 per month difference is enough to keep people from Netflix.