LG Electronics stock slips 14% as company prepares to sell $890 million in shares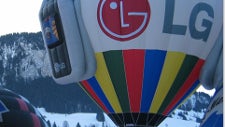 LG Electronics shared dropped 14% on Thursday, the biggest drop the company has experienced in the last three years, after reports appeared that LG is planning an
$890 million share sale
. The funding will be used to fund new profit opportunities rather than the company's currently struggling cell phone business.
"The plan is aimed at beefing up new businesses, rather than cash flow problems,"
an LG official reportedly said.
Such new businesses might include a solar market foray, but analysts point out that betting on solar energy brings a lot of risks.
LG shuffled executives last year, bringing Koo Bon-joon, the younger brother of LG's chairman, in an attempt to
patch the hole in its handset operations
. While the company did show some signs of recovery in earlier quarters, the last trimester slashed those hopes as the company was deeper in the red again.
The company's phone division reported a
sixth consecutive quarterly loss
. What's behind those losses however is a lack of a phone model that will rival the most successful Androids or the iPhone for that matter.
LG has also been hit with rumors about its worsening credit future and some even went on to claim the company would need to raise more money to support its phone business. TVs, another division of LG, has only a narrow profit margin.
The company has lost 40% of its share value this year and has been among the worst tech stock performers on the market along with RIM and Nokia.