'Keep Talking and Nobody Explodes' is a bomb defusal game for Daydream VR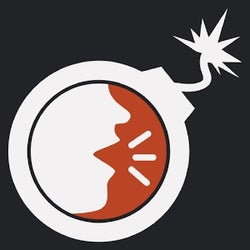 'Keep Talking and Nobody Explodes' is a co-op game, which requires sharp wits, critical thinking and a talkative buddy. The main purpose of the game is to defuse a bomb by following the instructions of a friend. The trick is that you can't see the manual for the device and your friend can't see the Note 7 lookalike, so the sapper has to describe the bomb as accurately as possible for their partner to find the correct instructions in the manual.
Until now, the game was available for desktop devices, PlayStation VR and
Samsung Gear
VR. Today, however, the game hit the Google Play store as a Daydream title. The experience will set you back $9.99, but it's well worth it if we judge by the many hours of fun we had with the desktop version.
'Keep Talking and Nobody Explodes' has received a number of game awards for innovation and design, so we expect it to be one of the more popular Daydream apps out there. It's also a great party game, thanks to its short round duration and randomized devices that drive the replay value way high. If you've never tried it and you happen to own a
Google Pixel
or
Pixel XL
with a Daydream View device, we highly recommend it. And, in case the NSA come knocking after you look-up 'bomb manual' on Google, you will have a good excuse.