Juxt's Lumia 920 Windows Phone Challenge proves mobile photography is a true art form now
8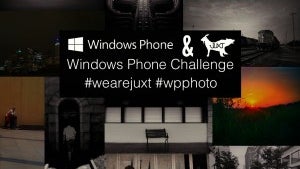 We Are Juxt
, a community of mobile photography aficionados, recently presented to its members the possibility to shoot with the
Nokia Lumia 920
and its
PureView Phase 2
camera, as part of the
Windows Phone Challenge
.
The purpose is to showcase the true possibilities of mobile photography, and the pictures taken in the slideshow below prove that it has indeed become an
art form
in more ways than you can think of. Granted, the Lumia 920's camera is not just another 8 MP unit, but specs in phone cameras are bound to improve anyway.
Juxt's founders are positive that this artsy trend will only be enhanced in the future with the inevitable advancements in smartphone cameras, and, seeing the likes of
Galaxy S4 Zoom
, and especially the upcoming
Nokia EOS
and
Sony i1 Honami
, they have a point. After all, "the best camera is the one you always have with you," was once said. What do you think?