International Motorola RAZR HD and Motorola RAZR i join Moto's unlocked bootloader line up
3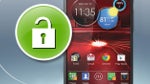 Two new Motorola models are joining the current four that have an
unlockable bootloader
. The
Motorola RAZR HD
and the
Motorola RAZR i
are both international models and join the
Motorola PHOTON Q 4G LTE
, the Motorola DROID RAZR M Developer Edition, Motorola RAZR HD from Rogers in Canada and the Motorola DROID RAZR HD Developer Edition as the models participating in the manufacturer's Bootloader Unlock program.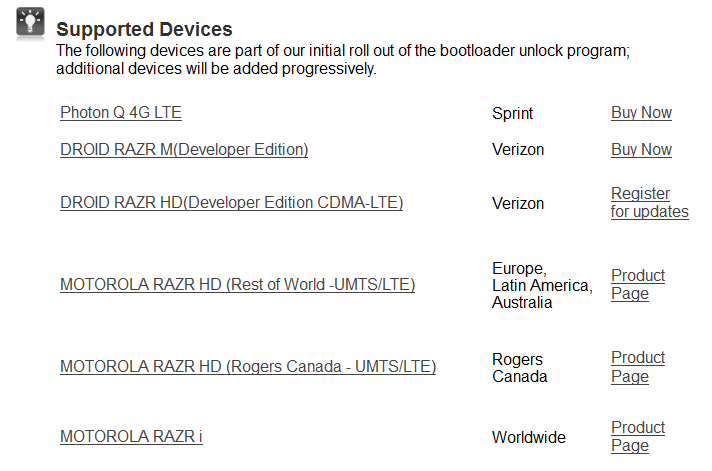 The six handsets that are part of Motorola's Bootloader Unlock program
If you have to ask what an unlocked bootloader can do for your phone, you probably shouldn't be messing around with it. With a tool supplied by Motorola to unlock the bootloader, users will find it easier to hack their phone and load custom ROMs. Those with an unlocked bootloader can load ROMs with updated software builds, for example. But (da da dada) be warned. Even if Motorola makes it easier for you to unlock the bootloader on your phone, once you do it
your warranty is kaput
. This prevents Motorola and the carrier from having to replace a phone that was bricked because of an owner's lack of knowledge.
Considering the release of separate Developer Edition's for the Motorola DROID RAZR models,we shouldn't expect anything different from Verizon than what we're used to, which means phones locked down as tight as Fort Knox. And since the Developer Edition phones are not covered by a carrier subsidy, the price becomes prohibitive to many.
source:
Motorola
via
DROIDLIFE