Ice Cream Sandwich ROM leaks for the HTC Rezound
2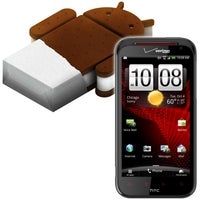 The latest smartphone to have an early version of its Ice Cream Sandwich update leaked is the
HTC Rezound
. The ROM is currently available for download, courtesy of the guys at
RootzWiki
, so anyone who loves playing with their device's software is free to try it out. It is built on top of Android 4.0.1 and comes with the HTC Sense 3.5 user interface installed on top of it.
However, be aware that this is a very early build of Ice Cream Sandwich for the Rezound. That said, pretty much nothing works as intended, so you cannot use this ROM on a daily basis. On the other hand, the hoards of Android developers will now have something to play with, so a stable custom release might not be that far off.
But if you are willing to give this one a shot anyway, do make sure that you have a backup of all your data. It also goes without saying that you should be aware of what you are actually doing before proceeding. And if you are not that much of a tech-savvy individual, just wait until the official Ice Cream Sandwich update for the HTC Rezound starts rolling out, which should happen in the near future.