IBM and Samsung tops in innovation so far this year
89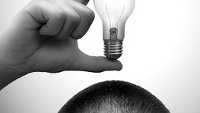 From January through May of this year, the top two companies receiving patents were IBM (3059 patents awarded) and Samsung (3052). After those two tech giants, the number of patents received by companies drops off sharply with LG in fourth place with 1484 patents to its name during the first five months of this year. Google finished fifth with 1083 patents awarded.
So where did Apple place? The company, usually found near the top of the patents granted list, is having a tough start to 2015. For the first five months of 2015 Apple was awarded 780 patents, which put it in 11th place. Chip maker TSMC finished 16th with 620 patents. Other notables include BlackBerry (23rd place, 461 patents) and Hon Hai (29th place, 408 patents).
When it comes to patent applications filed, Samsung led the way from January through May of this year with 2487 submitted. That was 723 more than runner-up IBM. LG was fourth with 856 applications. Snapdragon producer Qualcomm was sixth with 617 patent applications sent in. With 279 filings made in the first five months of the year, Apple was number 23rd on the list.
We've cut up both lists to make them easier to read. Check out which companies increased the size of their intellectual property portfolio, or filed a ton of new patent applications, by clicking on the slideshow below.
source:
Sqoop
via
AndroidHeadlines
Recommended Stories