Huawei keeps its promise, ships more than 200 million smartphones in 2018
27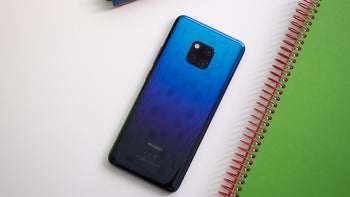 After raising its shipment forecast for 2018 from 180 million to 200 million
back in August
, Huawei
announced earlier this month
that the milestone will be achieved by December 25. True to its word, the Chinese handset maker confirmed today that it has now shipped more than 200 million smartphones.
This is a new record for Huawei, driven by the strong sales of the
P20
,
Mate 20
and
Honor 10
devices, the company said in a statement for
CNET
. Huawei's smartphones are extremely popular in Europe and China, but almost non-existent in the United States, although not without reason.
U.S. carriers pulled out of deals with Huawei one after another as the United States government advised consumers not to purchase the Chinese company's phones. Even so, Huawei is doing so well in other regions that it managed to leapfrog Apple and become
world's second largest phone vendor
after Samsung.
In the global smartphone market, Huawei has gone from being dismissed as a statistical 'other' to ranking among the Top 3 players in the world.
According to Huawei, more than 500 million people in over 170 countries are using its smartphones, an impressive achievement considering that 8 years ago the company shipped just 3 million phones worldwide.
Recommended Stories