Huawei MediaPad M3 will be launched in the U.S.
1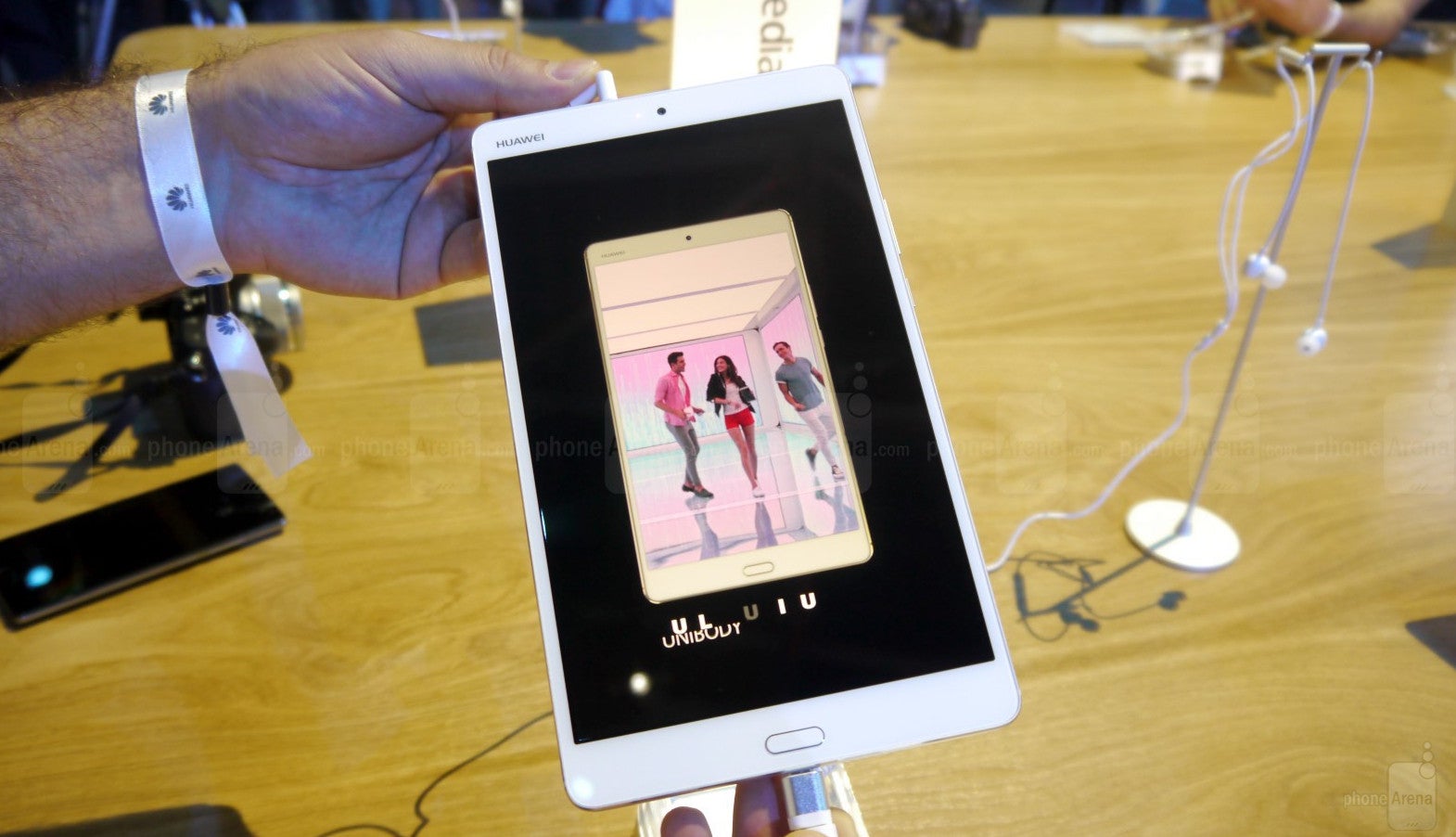 Huawei has confirmed that the new MediaPad M3 is coming to America
Unveiled a month ago at IFA, the
Huawei MediaPad M3
is a high-spec, compact tablet that now looks poised to reach U.S. consumers. With Huawei's own HiSilicon Kirin 950 SoC, 4 gigs of RAM and an 8.4-inch, 1600 x 2560 display, the MediaPad M3 is all about the high-end features. If you're U.S.-based and in the market for a small slate that packs a big punch, the M3 is certainly one to look out for.
As alluded to by the name, the Huawei MediaPad M3 i
s very much a consumption device
for those interested in music, movies and the general media experience. Its killer feature is arguably the dual stereo speakers, which are certified by Harman Kardon and produce what Huawei likes to call 'Super Wide Sound 3.0'. As noted in our
hands-on coverage of the slab
, the two speakers emit a fair amount of noise, while MediaPad M3 also touts some fine tuning to benefit those who prefer plug-in headphones.
With a 5100 mAh battery packed inside, the M3 should be able to run for a fair amount of time. Huawei claims 11 hours of video playback, but this could obviously be considerably less if you're into your heavy duty gaming.
Though no specifics are available on the U.S. release, Huawei has confirmed that it will be available to the Stateside market:
@RanMan954 Hi, yes, the MediaPad M3 will be released in the US. @HuaweiDeviceUSA will have more information. Thank you.

— Huawei Mobile (@HuaweiMobile) September 29, 2016
There are no certain pricing details as yet, though the MediaPad M3 costs €350 ($392) in Europe for the 32-gig Wi-Fi model. Taking the European prices as a guide, U.S. consumers can expect to pony up $450 for the LTE variant with 32 GB storage, or around $505 for the 64 GB LTE model. Since the MediaPad M3 also has a microSD slot, there's scope to bump the capacity by an additional 128 GB.
Is the MediaPad M3 on your radar? Let us know in the comments.