Huawei MediaPad M3 Review
7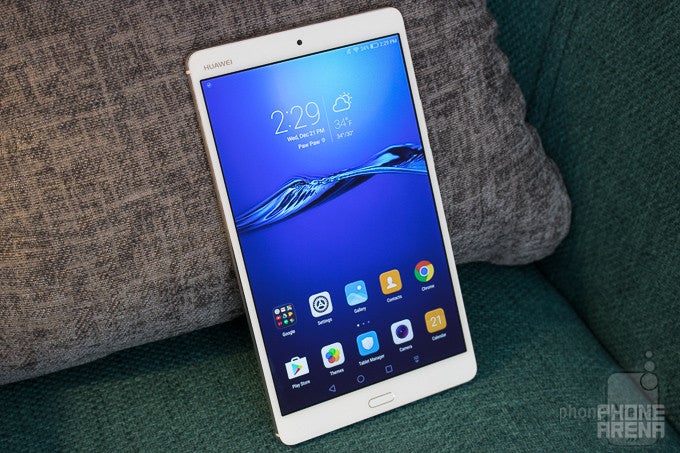 Introduction
Although tablets may not have had that big of a year in 2016 when compared to years past, plenty of really solid options were still released. Apple introduced a 9.7-inch model of the
iPad Pro
, Amazon refreshed the
Fire HD 8
, and Asus kicked out some incredibly solid products with the
ZenPad Z8
and
3S 10
. The hype and craze for tablets has been on a rather steady decline for some time now, but as you can see, that hasn't stopped numerous manufacturers from continuing to offer great choices if you want a 7, 8, or 10-inch slate for consuming media and even getting some productivity work done.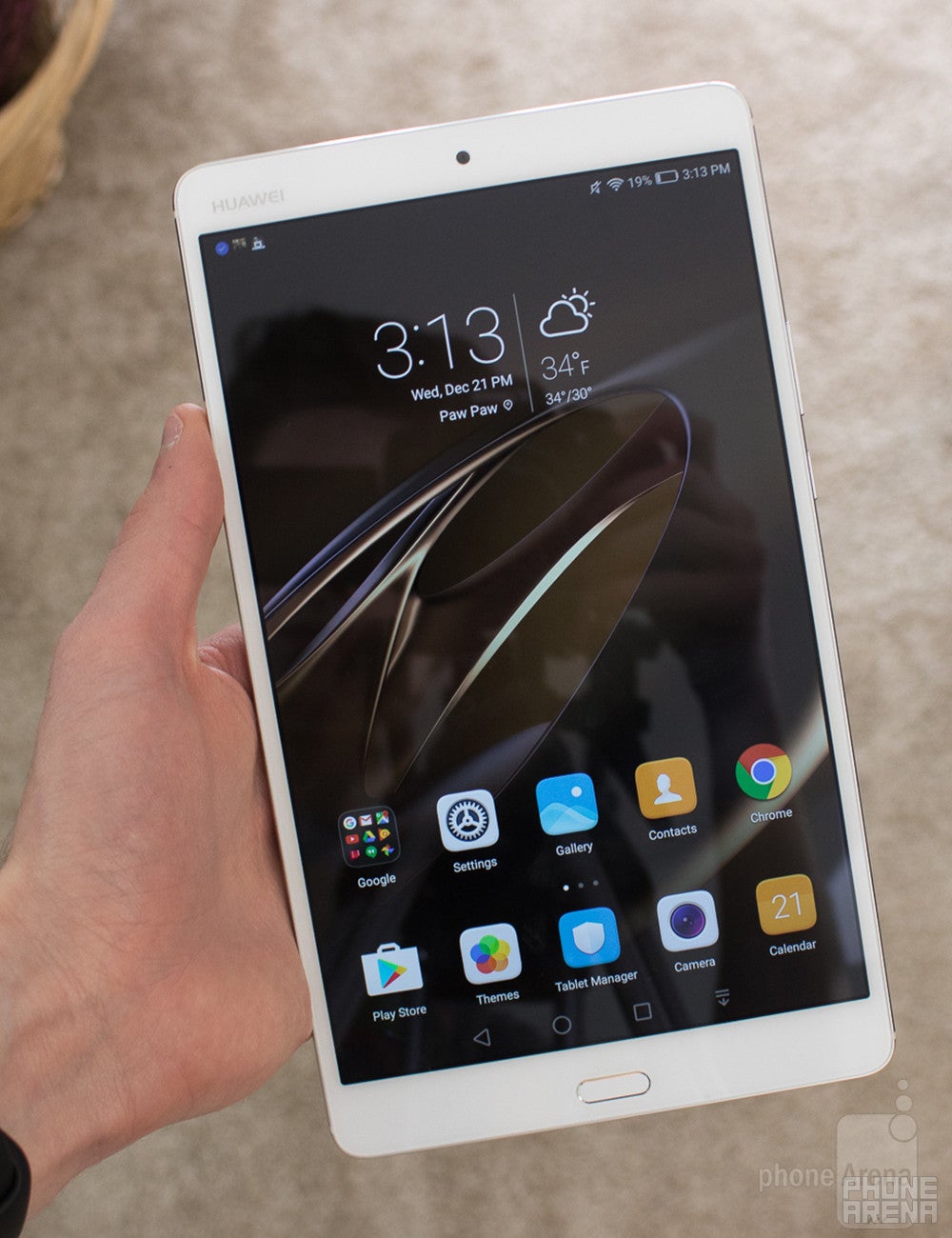 Among these manufacturers is Huawei. The company released the
MediaPad M3
in the United States back in November of this year, and it's a sign of much more to come with Huawei's big plans to push into the US market even more come 2017. The Huawei brand is still relatively unknown to most people throughout the US, and Huawei is hoping to start to change that with the M3.
The MediaPad M3 is all about style, power, and value. Huawei has crafted an incredibly good-looking 8-inch tablet with the M3, and almost all of its specs are quite high-end as well. Numerous outlets are calling the M3 the best Android alternative to Apple's
iPad Mini 4
, and while there's no doubt that the MediaPad M3 looks promising on paper, does it truly live up to those claims?
Let's find out.
In the box:
Huawei MediaPad M3
Screen protector
USB-to-microUSB charging cable
AC adapter
microSD tray removal tool
Quick start guide
Warranty card
Design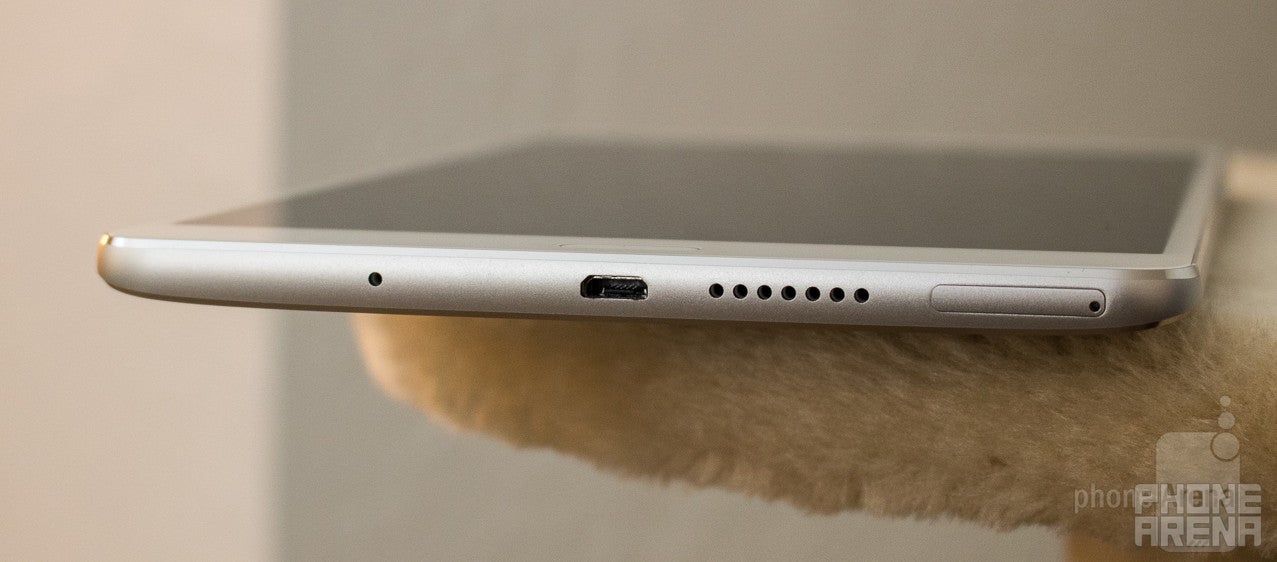 The tablet features an 8.4-inch display, and Huawei decided to stick with a 16:9 aspect ratio. While this does make the MediaPad M3 a bit taller than some of its competitors, it also makes it considerably narrower. It's quite possible to grip the entirety of the M3 in one hand, and while you certainly won't be able to use the device one-handed, it's a testament to Huawei's ability to cram so much power and tech into a rather compact design.
Speaking of its compact design, the M3 measures in at just 7.3mm thick and features a weight of 310g. This means that the MediaPad M3 is a bit thicker and heavier than the iPad Mini 4 (6.1mm thickness and 298.8g weight), and it results in a gadget that's still incredibly thin and is light enough to where it won't wear your hand down but also doesn't feel cheaply-made.
In fact, the phrase "cheaply made" isn't even remotely associated with the M3. The tablet is crafted out of aluminum and glass, making for a product that feels premium and high-end. The back of the M3 is about 95-percent aluminum with a strip of glass across the top where the rear-facing camera lies. This creates for a look that's somewhat reminiscent to that of the Nexus 6P, and it's one that I hope Huawei sticks to for some time.
The physical power/lock button and volume rocker are also made out of that same aluminum material, and while it certainly is a nice touch and keeps the M3 looking as sleek as possible, the actual clicky-ness leaves a bit to be desired. I never had any issues getting the buttons to do what I commanded of them, but I would have liked to see a bit more tactical response.
On-screen navigation buttons are used on the M3, but below the screen is where the tablet's fingerprint sensor lives. Setting up the scanner upon first use was a very speedy process, and I never experienced any issues while using the scanner to unlock the tablet while testing it out. It's very fast and accurate, and it really is a great addition to have.
And, last but not least, a small LED notification light lives to the left of the front-facing camera. The light flashes when a new notification has arrived on the M3, and seeing as how this is a feature that's becoming increasingly rare on tablets and smartphones, I really enjoyed its presence on the MediaPad.
Display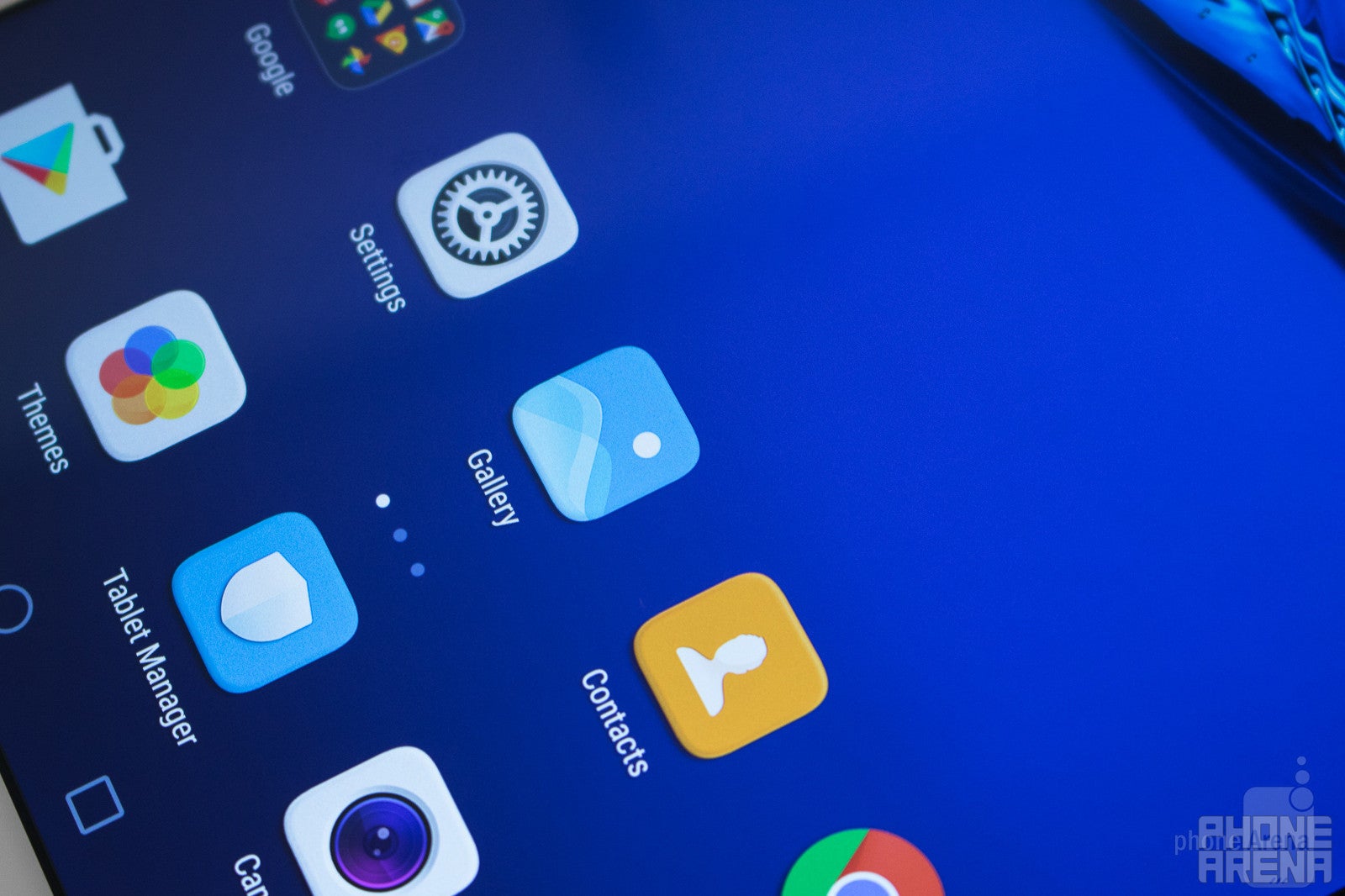 As I already mentioned above, the MediaMad M3 features an 8.4-inch display with an aspect ratio of 16:9. The 4:3 ratio is arguably better for tasks such as browsing the web and reading e-books, but the 16:9 one here on the M3 is still supreme for doing things like watching videos and playing some games.
Huawei used an IPS LCD panel for the M3's display, and it boasts an impressive resolution of 2560 x 1600. This creates for a count of 359 pixels-per-inch, and overall, I really don't have any qualms with how the screen on the M3 looks. Colors are nice and vibrant, text is crisp, and whites are extremely stark. My only real complaint would be that the screen doesn't get quite as bright as I would have liked, but seeing as how this is something you're going to be using indoors the majority of the time, it shouldn't prove to be that big of an issue.
Recommended Stories