Huawei Mate 30 might be unveiled on September 19 alongside new Kirin 990 processor
1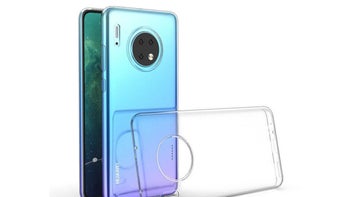 Although rumors pointed to an
October unveiling
for the Huawei Mate 30 lineup, it looks like the Chinese giant plans to reveal its new flagships slightly earlier. At least two Mate 30 smartphones are expected to be announced next month, alongside Huawei's new proprietary chipset, Kirin 990.
The folks over at
Hi-tech.mail
claim they have been informed by the president of software development Wang Chenglu that his company plans to introduce the Mate 30 and Mate 30 Pro on September 19.
Both smartphones will be equipped with the new Kirin 990 processor, which is said to offer increased energy efficiency. It is yet unclear whether or not the new chipset will be revealed alongside the Mate 30 series or slightly earlier, but we know for sure that they will be featured in Huawei's upcoming flagships.
The Mate 30 and
Mate 30 Pro
will ship with EMUI 10 based on Android Q, but they might not include pre-installed Google services due to the ongoing conflict with the US authorities.
Even if Huawei announces the new Mate 30 smartphones in mid-September, they might not be available for purchase until October. Also, we don't expect these flagships to be introduced in the United States, at least not for the time being.