Latest Huawei Mate 30 Pro photo provides clear glimpse at front design
2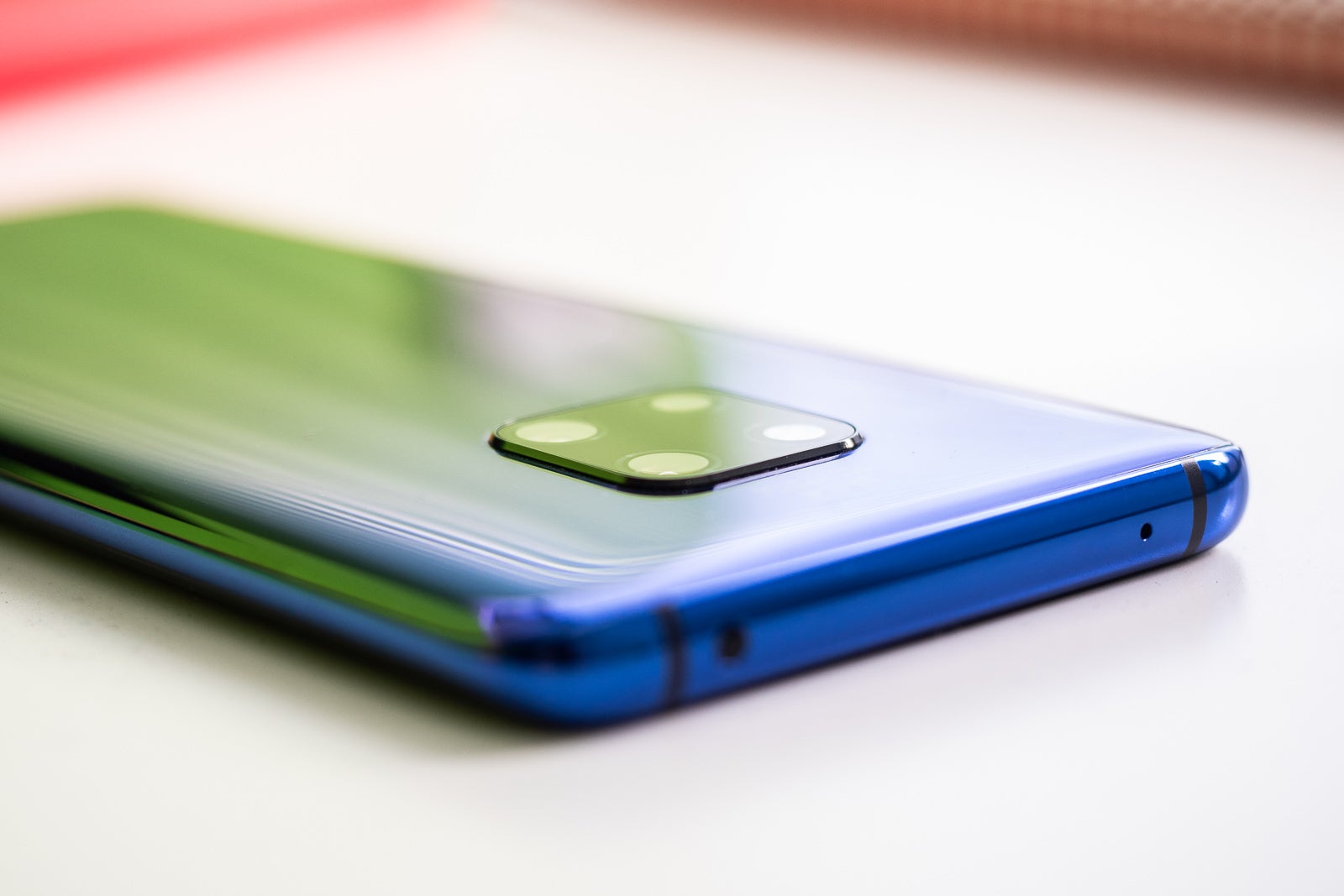 Huawei Mate 20 Pro
Two weeks after it was first spotted being used in public, Huawei's Mate 30 Pro has been snapped on public transport once again. Only this time the image provides us with a much clearer glimpse at what's to come.
A huge display paired with a pretty wide notch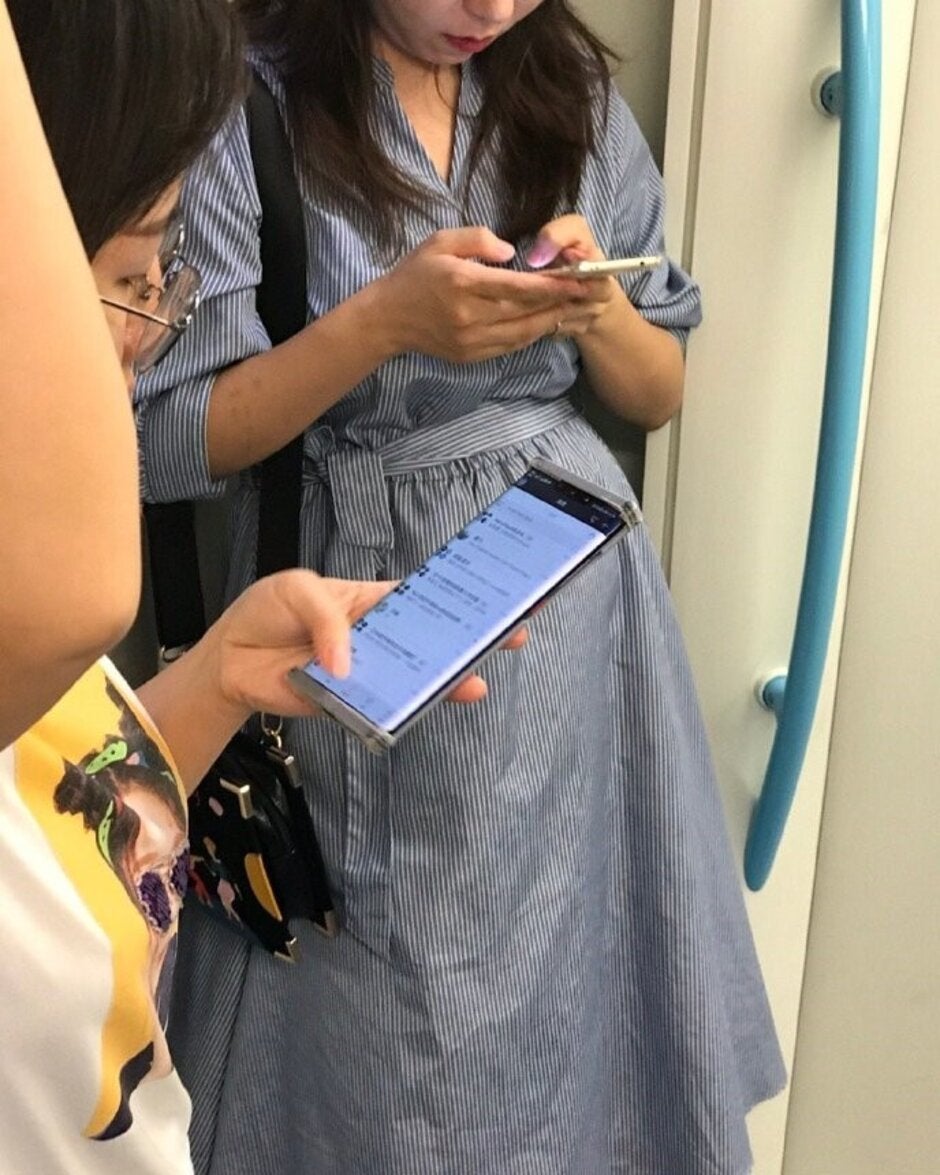 Following in the footsteps of last year's Mate 20 Pro, the next-gen flagship features a notched display with curved edges on either side. The size of the screen is yet to be confirmed – although an increase to around 6.7-inches has been rumored – but it's believed to be an OLED panel that'll arrive paired with an in-screen fingerprint scanner. The Mate 20 Pro uses an optical sensor yet the Mate 30 Pro should make the switch over to an ultrasonic variant for speedier and more accurate readings.
Despite recent design trends, the Mate 30 Pro looks set to retain the wide notch featured on last year's model. That's because Huawei wants to include an upgraded version of its 3D facial recognition system. The planned improvements are yet to be specified but they should help it better compete with the iPhone 11's upgraded Face ID and the
Pixel 4's Face Unlock
.

The Huawei Mate 30 Pro's notch should also house a minimum of one selfie camera, although a second sensor could possibly make the cut. One thing that'll likely be removed is the in-ear speaker, which the company replaced with Sound-on-Display technology on the P30 Pro earlier this year.

As shown in today's photos, the curved edges on either side of the new display are noticeably more prominent. The aluminum frame is slightly thinner as a result of this but Huawei has still managed to include an elongated volume rocker and accented power key on the right side. The cutout for these on the protective case being worn by the flagship also corroborates the presence of extremely thin side bezels. However, the top and bottom bezels are still concealed almost entirely, therefore making it impossible to determine the thickness.
Don't expect Qualcomm's Snapdragon 855 inside this flagship

The Qualcomm Snapdragon 855 is the go-to chip for most 2019 flagships but Huawei's Mate 30 Pro looks set to carve out its own path. The device should land powered by the company's own Kirin 990 which will probably be announced in early September at IFA 2019. The latter should be noticeably faster than the Kirin 980 used inside the P30 Pro and may also support 5G networks as standard.


Accompanying the new processor should be a minimum of 8GB of RAM and 128GB of storage. But considering Samsung will be making the jump to a 256GB entry-level configuration on the Note 10 series, it wouldn't be surprising if Huawei chose to do the same thing.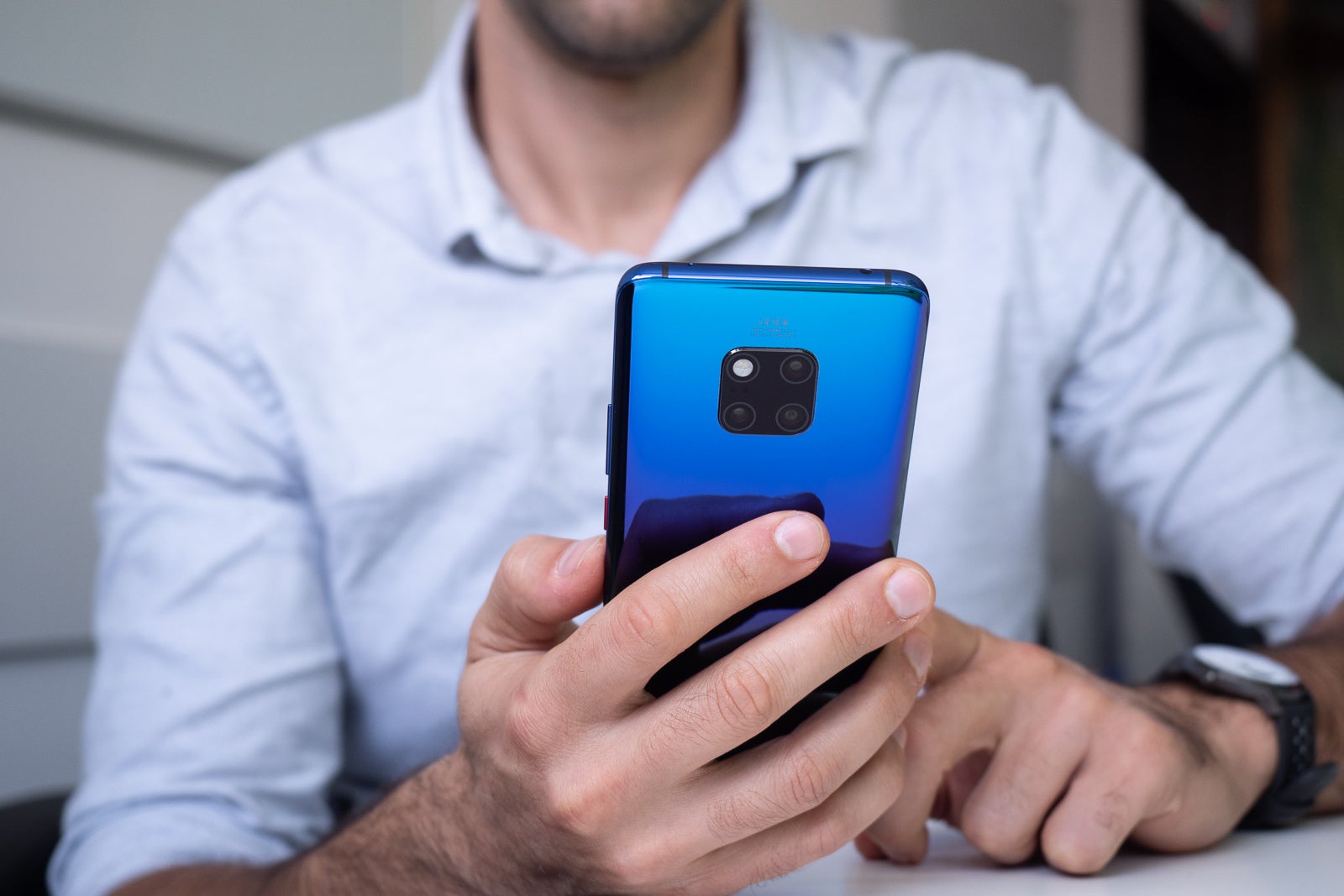 Huawei Mate 20 Pro
Completing the Mate 30 Pro's internal setup should be a battery of at least 4,200mAh, although a larger cell does seem very possible. This should support Huawei's 55W SuperCharge technology that's going to debut next month alongside the foldable Mate X. Other features should include Android 10 Q straight out of the box and the newly announced EMUI 10 custom interface.
Huawei Mate 30 Pro announcement and release date

The Huawei Mate 30 Pro should be announced in mid-October at Huawei's next hardware event. The smartphone will probably be accompanied by the regular Mate 30, although a Mate 30 X for gamers and an ultra-premium Mate 30 RS Porsche Design could also make an appearance.


Pricing information is yet to be revealed but shipments will likely begin towards the end of October or early November if Huawei sticks to its usual schedule.