How often do you change your phone's wallpaper? (poll results)
5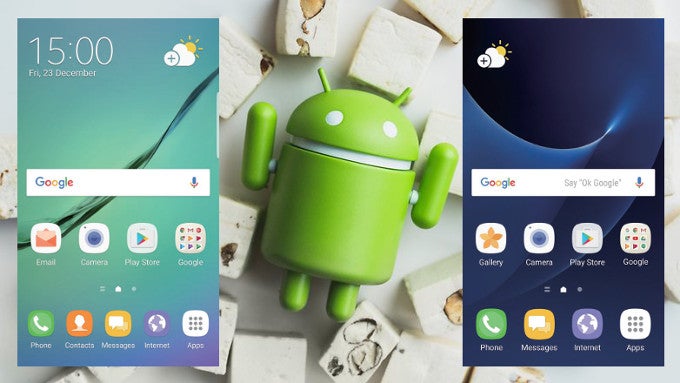 You can often tell a phone line's generation simply by the stock wallpaper used
Wallpapers are a big deal. It's the first thing you see when you unlock your phone, and one of the easiest ways to customize your phone to suit your generous and unique personality. That is why we asked you last week how often do you change the wallpaper on your phone in general, and more than half of our respondents said they dabble in swaps every now and then.
Obsessive wallpaper swingers are the next largest category, with nearly a quarter saying they constantly change the background picture on their phones, while 14% just use the stock one that the phone comes with and don't bother playing around with the tapestry. Another 8%, however, have a wallpaper app installed that changes them automatically, which could
result in some beautiful finds and presentations
.
That being said, though, there are plenty of approaches to wallpaper-ing. Some just stick with whatever their phones ship with, as long as their icons are easily discernible on it, that is why the
stock wallpaper collections
are perhaps the most widely used ones, and some have become a signature of whole phone lines or generations.
Others would change their stock background with something else that is provided by the manufacturer out of the box every now and then, while some would go to greater lengths and install a wallpaper app that gives them access to millions of tailored images to pick and choose from. There are even
apps that will change the wallpaper for you
every day if you wish, so that you never get bored looking at one and the same screen. You have to be careful with automatic swaps, though - you don't want to end up with a bright set of icons on a bright background, or vice versa.