Here's how you can try the new-look Google Search widget on your device
5
The
Google Search
widget is among the most recognizable features of Android; a handy source of quick answers to many of life's everyday troubles. The little drop-down history bar is particularly useful for repeated searches, and it appears Google has been working to make this particular element even more streamlined.
Hitherto, the drop-down pane has presented searchers with lists of their previous searches on a one-per-line basis. As some users have discovered, Google has been testing an adjustment to this feature that better organizes searches into blocks. So if your recent searches happen to be short, one-word queries, the widget will present them in a more compacted fashion: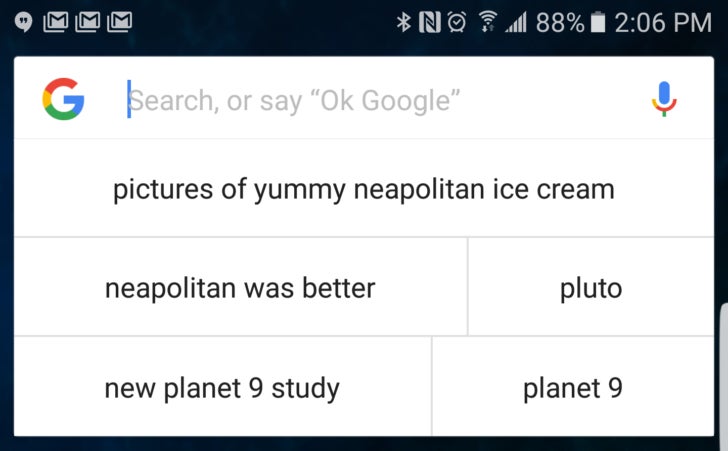 This method allows for more of the history to be shown whilst using less of the interface. Thankfully, the look is not too busy or cluttered — it's still easy enough to discern between individual searches with the new look.
Apparently, the refreshed look is already default for some users. If you haven't been included but would like to join in the fun, simply tap the Search widget and enter a space, followed by a few characters. Then, delete all of the characters, and as if by magic, you should see the updated Search history.
Try it on your device, and let us know of your first impressions below.