Head of Nokia France hints that a higher-end Lumia and Windows 8 tablet is in the works
5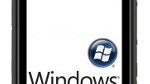 The Head of Nokia's outpost in France hinted to the LesEchos newspaper that not only is a
higher-end Lumia Windows Phone
on tap for the near future but the company also has a Windows 8 tablet planned by June of 2012.
When speaking of the recently announced Nokia Lumia series of devices the head of operations in France
likened them to BMW cars
. The Lumia 800 is the equivalent of the BMW 5 series but soon Nokia will have "a full range with a 7 series and a 3 series." He didn't say but it is safe to assume that the Lumia 710 fits the mold of the BMW 3 series (not counting the M3).
What device could we expect to fit the shoes of a 7 series? Could it possibly be
the rumored Nokia Ace
that is said to feature a
4.3-inch ClearBlack Super AMOLED display
and a zippy
1.4GHz processor
? Only time will tell.
In addition to the hinting of a high-end Nokia Lumia device he also said that they plan on shipping a
Windows 8 tablet by June of 2012
. No further details were given but that target seems to be a little quicker than the rumored fall release date for Windows 8 tablets.
What would want to see from Nokia in their next Lumia series device in order to relate it to the BMW 7 series? From a hardware standpoint there really isn't much they can do beyond a larger screen until future Windows Phone updates bring support for LTE, HD screens, dual-core processors etc. Tell us what you think.
source:
WMPoweruser