Google's Santa Tracker gets a Pokemon Go-like game and fresh design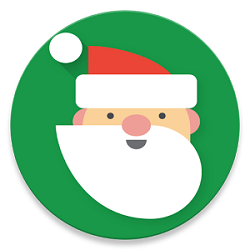 Tomorrow is December 1st, and for a lot of people, that means it'll soon be time to start counting down the days until Santa arrives with heaps of presents and goodies in tow. Google first launched their Santa Tracker all the way back in December of 2004, and in the 12 years since it first came out, the service certainly has grown into something quite special. The mobile app and website offer plenty of fun activities and games to play in preparation of Santa's arrival, and Google has updated the service just in time for the holiday season.
The overall look and feel of Santa Tracker has been given a complete face-lift so that it's easier to navigate through all of the content that's available, with the Santa Village featuring one of the most notable visual changes. There are plenty of simple games to play within the app that serve as great time-killers, and heading to the desktop version of the Santa Tracker will feature unique games of its own.
However, while the updated design certainly is nice, the biggest inclusion is undoubtedly the latest game called "Present Quest." Present Quest features similar functionality to that of Pokemon Go, as it tasks you with heading out into the real world to collect virtual presents and to them drop them off at certain locations. You'll be able to compete for a high score within the game, but if you're like me and live in an area where the snow quickly starts to pile up around this time of year, you might be better off sticking with the other included games that don't require you to venture out into the cold.
Present Quest is Pokemon Go meets Christams.
The fun with Santa Tracker officially starts on December 1st, and new games will be released as the upcoming month progresses. And, as always, you'll be able to track Santa's exact whereabouts on December 24th.
Google's Santa app is available for Android through the Google Play Store or through your mobile/desktop browser.