Google+ update adds Hangouts from Messenger
0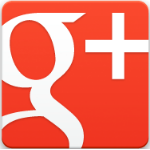 Google has pushed out another update for the Google+ Android app, and this time it adds some new features to the photos UI and Messenger functionality, most notably the ability to start a Hangout from Messenger. Just to get it out of the way, as always, this update to Google+ has bug fixes, and it does not address the chronic issue that we will continue to mention until Google actually fixes it: links shared on mobile still don't parse and post like a link should on G+.
As for the real guts of this update, which brings Google+ to version
2.3
, the changes focus on photo UI and Messenger. The changes in photos make the UI fit a lot better with the new higher-res images that you'll see throughout Ice Cream Sandwich. The photo tab now shows large extrawide images for each album, similar to the contact images in the People app. There is also a new icon to show which pictures have been uploaded to Google+ with the Instant Upload feature.
The bigger changes come in the Messenger app, which now has the ability to leave one-to-one conversations and has people suggestions when composing a message. But, the biggest addition is the ability to start a Hangout from a Messenger conversation. This marks the first time that users can start a Hangout from the mobile app. Previously, users could only join existing Hangouts.
If you want the update, or want to grab the Google+ app, it's free in the
Android Market
. And, according to the Lead Product Manager for Google+ Games and Mobile,
Punit Soni
, these changes will be coming to iOS soon.