Google testing real-time chats with businesses through Hangouts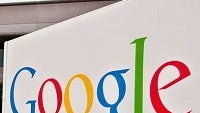 Imagine a situation where you use Google Search to find a restaurant and immediately are given the opportunity to enter into a live chat with an employee at the eatery. Perhaps you want to know what the soup of the day is, or need to know if there is a long wait for a table. If someone from the business you are looking up using Google Search is available for a live chat, a link under the information section will let you know.
If a company is listed as available to chat, clicking on the link will open a Hangouts chat with a thread that will show the average time it takes the particular business to reply to a question. The restaurant in the example (which you can see by viewing the slideshow) replies to inquiries within hours.
Google is in the process of testing the feature, so there is no guarantee that this will end up as a permanent feature. It sounds like a promising service, though, that could be quite useful to both consumers and businesses.
source:
@MattGibstein
via
TechCrunch
,
AndroidAuthority