Google rolls out new Google Play logo, pulls it back
14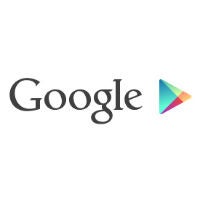 A couple days ago a slight redesign to the official Google logo was found in a Chrome Beta APK. Unfortunately, that didn't turn out to be something we'll see any time soon; but, that doesn't mean the Google design team isn't working on other projects. Today, Google started rolling out a change to the Google Play logo, which oddly chooses to remove the word "Play" completely.
Maybe Google thought it was a bit off as well because the change was only up for a few hours before being pulled for the old logo again. The new logo was interesting, and we get that the Play symbol was supposed to replace the word; and, the darker color of the word Google looked much nicer than the washed-out grey that is in the current logo.
We think it's probably best that the word "Play" stays in the logo for a bit longer, because we're not sure the name has enough traction with casual users yet. Play is a very important branding for Google, so to obfuscate that brand too soon is a risky idea. It's probably for the best that this rollout was pulled back, but we wouldn't be against seeing a tweak to the Play Logo.