Google posts Android 7.0 Nougat factory images and OTA files
3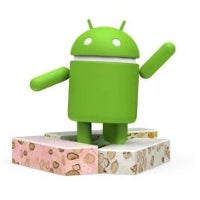 Amid the eagerly anticipated launch of Android 7.0 Nougat over the past couple of days, many have been waiting patiently for Google to post the factory images. Today the Big G has begun this process, allowing said users to, as the saying goes,
get flashing!
Android 7.0 Nougat brings an abundance of new features to Nexus devices including the
Nexus 5X
,
Nexus 6
,
Nexus 6P
,
Nexus 9
and
Nexus Player
, while Google's
Pixel C tablet
has also been invited to the party. Casualties include the much-vaunted
Nexus 5
, which despite its status as a cult hero to many, will end its journey on Android 6.0 Marshmallow.
Rooters and hobbyists wielding any of the Nougat-ready devices can rejoice that Google has started the factory image roll-out, if a tad belatedly. Posted over at the Android Developers site, those looking to install a factory image on their device will probably want to take a system backup before proceeding, since all data will be wiped during the flashing process.
If you're not familiar with words like rooting, flashing or factory images, then your best bet is to update to Nougat through more traditional means. We have a little tutorial on how this can be achieved, which you can sift through by hitting
this link
.
Back in May, it was revealed that Google had
begun to push OTA files
alongside factory images. These OTA bundles allow users to sideload the firmware update without the hassle of bootloader unlocking, and do not wipe data during the process. Once again, Google is rolling out full OTA files with today's spate of Nougat factory images. While OTA may seem a familiar enough term, the sideloading process is still a tad more involved than accepting the terms of your traditional over-the-air notification. Thus, those uninitiated with the
hackier
side of Android should instead follow the aforementioned guide.
A link to the images and OTA files can be found below. At the time of writing, the Pixel C and Nexus Player updates are ready to go. Images for the remaining Nougat-ready devices should be added imminently, so keep hitting that refresh button.