Google offers Android users one 99-cent movie rental
5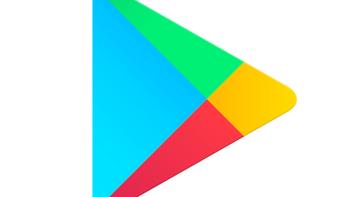 Haven't seen Lady Gaga and Bradley Cooper yet in
A Star is Born
? Google will let you rent it for only 99 cents (+ Tax) from the Google Play Store. Android users are receiving a notification today about a special offer allowing them to pick one movie to rent from the Google Play Store library for 99 cents (+ Tax). The offer expires on April 21st. Once an Android user takes Google up on the deal, he or she will have 30 days to finish viewing the film selected. The video rented will play in the highest quality for the device being used to view it (4K, HD or SD).
Typically, a movie like
A Star is Born
will cost $5.99 to rent in 4K, so Google is offering a good deal here, even though it is limited to one rental. Most likely Google is trying to get Android users to rent a film in the hope that the experience is so enjoyable, they decide to repeat it a number of times, paying full price, of course.
There are plenty of movies available to rent for 99 cents (+ Tax). You might want to consider one of these:

Mary Poppins Returns

Aquaman

Fantastic Beasts: The Crimes of Grindelwald

Bohemian Rhapsody

Get Out

Ralph Breaks the Internet
Remember, you only get one shot at a 99 cent rental, so choose wisely. Watch for the notification on your Android phone, or open the Google Play Store app on your device and tap on the Movies & TV heading.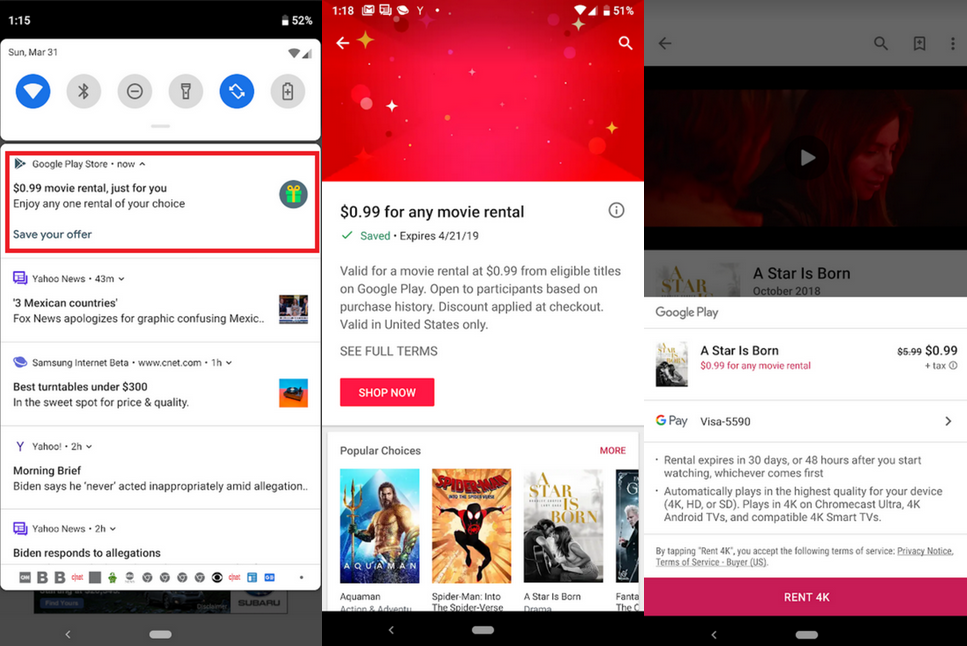 Google is allowing Android users one 99 cent movie rental