Google acknowledges leaky memory, fix coming to Android 5.1.1?
51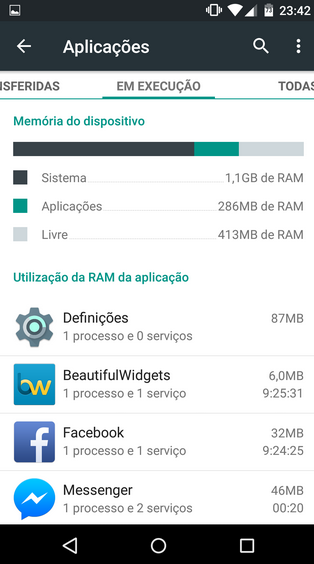 Memory leak on Android 5.0.1 could be repaired with Android 5.1.1
A memory leak that
was originally discovered in Android 5.0.1
, is still annoying and befuddling Nexus device users with Android 5.1. According to the
Issue Tracker
page on the AOSP website, Google has internally fixed the issue and plans to include it in an upcoming release. That most likely would be Android 5.1.1.
The complaints are beginning to read the same. Apps, especially Google+, restart on their own. Some active apps disappear in the middle of using them, and free RAM drops in hours to about 750MB-800MB from 1.1GB-1.3GB. Most of the people who sent in a complaint appear to be using the
Nexus 5
, although other Nexus devices have been cited. Some complaints said that opening apps would increase the amount of RAM in use, but closing apps would not reduce that figure.
Issue 159738, "
Memory leak still present on Android 5.1
," was closed by Google on Friday. Now, it is just a matter of waiting for Android 5.1.1. Google will no doubt stamp this as "Rush" because no one wants to live with the craziness of a handset running with a memory leak.
Thanks for the tip Rodrigo!
source:
AOSP
Recommended Stories