Google Sites get automatic mobile rendering
0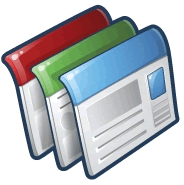 One of the leser known Google properties is Google Sites, which is a free website hosting service like Wordpress, or the granddaddy of them all, the dead-but-not-forgotten Geocities. Google doesn't give much press to Sites, but it's a nice service, especially for those looking for an easy way to set up their own website. Now, Google is adding a nice feature to Sites: automatic mobile rendering.
On top of that, Google has also made it easier for Sites users to find their data while on mobile devices by adding mobile site search, site list, and browse sites categories.
Automatic mobile rendering is designed to work on iOS 3+ and Android 2.2+.
source:
Google Docs Blog