Google Play for Education accepting app submissions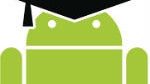 Last month at Google I/O, Google announced that it would be launching
Google Play for Education
, which would be a platform for developers and content providers to build for educators from kindergarten to 12th grade. Play for Education isn't ready to launch yet, but it has opened up to submissions from app developers.
Google has made it extra easy for developers who already have apps that target the education sector, so all they have to do is use a new option in the Android Developer Console to mark an existing app for inclusion in Google Play for Education. By marking an app for inclusion, it will be put into a queue to be evaluated by a third-party network of educators, who will check apps for inappropriate content, and rate each app for subject and grade level.
Google Play for Education is planned to launch officially this fall.