Google Play for Education is announced, with apps and tools for teachers and students
16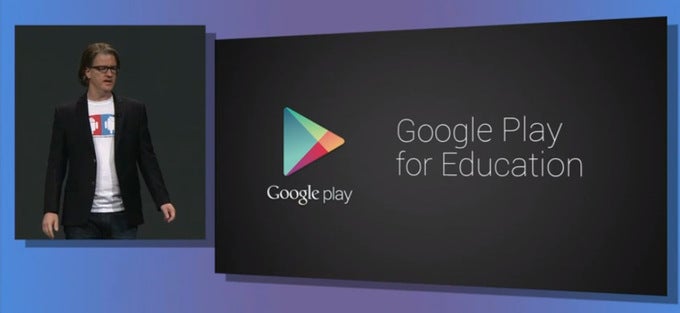 The use of tablets in schools is nothing new, but it has been mostly Apple pushing the practice's adoption with its
iPad
and
iBooks
platform. However, now it is time for Google to join the fun as well. At the Google I/O conference, the company officially announced Google Play for Education - a hub within the Google application store made for both teachers and students.
Google Play for Education is where applications made for education will be listed after being hand-picked and recommended by real educators. Software and educational content will be available for purchase in bulk by schools, with apps being pushed directly to the participating students' Android devices. In addition, teachers will have the necessary tools to push educational content to their students' tablets, including YouTube videos. Software in Google Play for Education will be sorted depending on the subject and on the grade it is suitable for.
With Google Play for Education, Google is aiming to make it easier and cheaper for schools to implement Android tablets within the educational process. The submission of apps will begin this summer, with trials of the platform already running in select schools.