Google Offers now lets you browse and checkout faster after update; app has new UI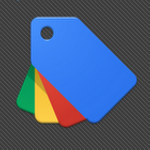 Google Offers is an app that lets you
find and take advantage of great deals on your Android phone
. Google has partnered up with 30 other deal sites and brings you offers in 40 U.S. cities for everything from food to fun. Google has updated the UI for the app, making it easier for users to find deals. Pictures are now larger and the new design is described by the Mountain View based tech titan as being "
crisp
". In addition, you can now browse between deals at a faster pace and even checkout quicker than before. Google has also fixed the disable notifications option for Google Offers.
Google Offers presents deals for the following U.S. cities: Atlanta, Austin, Baltimore, Boston, Brooklyn, Charlotte, Chicago, Columbus, Dallas, Denver, Detroit, Fort Worth, Houston, Indianapolis, Kansas City, Long Beach, Los Angeles, Miami, Milwaukee, Minneapolis, NYC, Philadelphia, Phoenix, Pittsburgh, Portland, Oakland / East Bay, Oklahoma City, Omaha, Orlando, Sacramento, Salt Lake City, San Antonio, San Diego, San Francisco, San Jose, Seattle, St. Paul, St. Louis, Tampa and Washington D.C.
Right now, Google Offers is offered (see what we did there?) on Android only via the Google Play Store. Android users running
2.1
or higher can install the app for the low, low price of free. Competition comes from some more widely used dealmakers like Groupon. While 40 cities doesn't sound like a lot, these are major metropolitan areas and
much of the population should be able to take advantage of a deal from Google Offers
. The new updated build is version 1.2.
If you are on the go often and find
printing out coupons and vouchers to be a pain
in the butt
, you might be able to save some serious cash by simply installing Google Offers on your Android smartphone. Those with an iOS device can find Google Offers popping up on the Google Shopper for iOS app, version 1.5 or higher.
source:
GooglePlayStore
,
TalkAndroid
via
Engadget
Images from Google Offers