Google Books updated to Play on iOS
1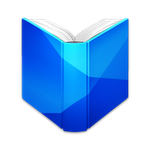 Google's new Play Store branding has crossed over to the iOS platform as well, albeit only in the form of an updated version of the Google Books app, but really that's the only app on iOS that would be available for the Play branding update. Google Music and Video apps are only on Android, and quite obviously the Android Market is only on Android as well.
The update doesn't do to much to the app. The changelog says that it improves stability as well as adding integration with Google Play, but we're not really sure what that means aside from an updated icon and name. There isn't any real integration with the Google Play Store, because of course Apple doesn't allow ebook apps to sell anything on its platform. So, you'll still have to go to the Google Play Web Store in order to make purchases.
The update also doesn't add any of the commonly requested features like highlighting/annotation. Still, if you want a fancy new app icon, the update is available for free in the
iTunes App Store
.