GoWalla checks-in to WP7 Marketplace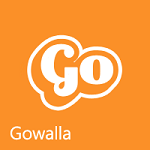 Location aware apps and especially social check-in apps are nothing new. If you want to check-in at a place, you can use Foursquare, Facebook, or Google Places/Latitude. Check-in gaming is available with Whrrl and SCVNGR. And, all of these services have options to tweet your check-in on Twitter. Depending on what service your friends use, you may end up checking-in on multiple services. GoWalla has always wanted to change that by offering a one stop shop for check-ins, and now GoWalla is officially available on Windows Phone 7.
GoWalla is available now in the Windows Phone Marketplace, and it is free.