Gmail for iOS now supports background updates and more
3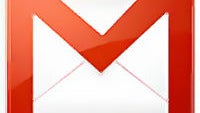 One of the bigger under-the-hood improvements to iOS 7 was the feature which allowed apps to update themselves in the background. It was an expansion of Apple's tightly controlled multitasking. It was allowed because Apple had designed a way to make sure all apps updated at the same set intervals rather than anytime they wanted which would be a drain on battery life. Now, Gmail users can get in on that new feature.
Gmail for iOS got an update today, and the big addition in the app is the ability for Gmail to update itself in the background. The app had always been able to get push notifications, but now the app will also automatically sync all of your messages, including the read ones so they are faster to open when you launch the app. Certainly a nice feature.
The app also now allows you to sign-in to your Google account once in the Gmail app, and that sign-in will sync across all Google apps on iOS (Maps, YouTube, Chrome, Drive, etc). So, you won't have to sign-in to each app individually.