Get your digital Tim Tebow posters from T-Mobile
2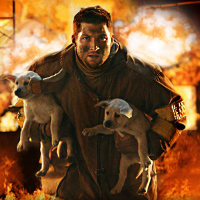 T-Mobile is offering fans of Tim Tebow, fans of T-Mobile, or just those who like to collect things, a chance to own five digital posters related to the ex-NFL QB's Super Bowl ads for the carrier. The five include
Bigfoot
,
No Contract Tour
,
The Audible
,
Stop, Drop and Rollover
and
Illegal Formation
. The reason that T-Mobile is using Tebow for its ads, is that the one time Heisman Trophy winner had no contract to play in the NFL this past season, while T-Mobile offers no contract wireless plans.
To order the digital posters, click on the sourcelink, fill out your first name, email address, and the poster you want to receive digitally from T-Mobile. You can order all five of them, which are yours for no cost.
On Friday, we showed you a preview of T-Mobile's Bigfoot Super Bowl ad that had
Tebow tackling the hairy creature in the open field
. Now you can have a keepsake of the ads by ordering one or all five posters. Check out what each poster looks like by viewing the slideshow below.
source:
T-Mobile