Gameloft adding 5 new games to its "Let's Play" lineup this summer, My Little Pony fans rejoice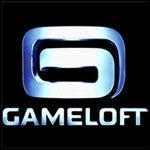 Premium games such as
Asphalt 7: Heat
and
N.O.V.A. 3
are not the only thing one can find in Gameloft's catalog. There are titles aimed at gamers of all ages too, you know.
In fact, the company started its "Let's Play" series of casual games earlier this year, and now, it has been announced that five new, free to play titles will be added to the list this summer. The upcoming games are titled Cosmic Colony, Monster Life, My Little Pony, Kingdom & Lords, and UNO & Friends, and here is what they are all about:
Cosmic Colony: The action unfolds on a mysterious planet where players must create and organize their colony and make it prosper. Surprising events and space missions await players of all ages as they become space pioneers.
Monster Life: With its original design, this game lets both the young and the young at heart interact with 3D papercraft monsters, build their habitats, take care of them, and train them to battle other monsters throughout various quests.
My Little Pony: Featuring everyone's favorite characters such as PINKIE PIE and TWILIGHT SPARKLE from the My Little Pony: Friendship is Magic animated series, created by Hasbro Studios and currently airing on the The HUB TV Network in the US. Girls and fans of all ages will look forward to building their very own town of Ponyville, while enjoying a series of mini games that are sure to please.
Kingdoms & Lords: In this simulation and strategy game, players can build their own kingdom and form an army to hold off barbarian invaders. Players can battle each other to prove who has the better army in this compelling title.
UNO & Friends: This new game will let the huge worldwide base of UNO fans connect with one another on smartphones, tablets or Facebook. Players will enjoy having the ability to challenge up to 3 other players in real time, while interacting using the in-game chat modes as well. A game started on a smartphone or tablet can be finished on Facebook, and vice versa.
The games that Gameloft currently offers under the
"Let's Play"
brand are Ice Age Village, Oregon Trail, Fashion Icon, Fantasy Town, and Let's Golf 3. Available on both Android and iOS, they are free to play relying on in-app purchases to generate revenue, and so will be the five new upcoming titles.