N.O.V.A. 3 - Near Orbit Vanguard Alliance released on Android's Google Play
5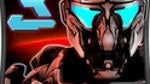 N.O.V.A. 3 - Near Orbit Vanguard Alliance has finally landed on Android - the game is now on Google Play and carries the same $6.99 price tag as the iOS version. Those of you who saw our picks for
best new games for May 2012
already know about the arrival of the acclaimed first-person shooter.
Put shortly, the gameplay revolves around a group of rebel soldiers headed by commander-in-chief Kal Wardin returning to take back Earth in a Halo-like first-person shooter. A stolen Judger artifact that could be used to save the planet if in the right hands or bring forth mass destruction if picked up by the evil Volterites moves the storyline.
The gameplay leads you through 10 single-player levels where you kill enemies, ride vehicles and kill enemies, and save fellow troopers and kill enemies. Yes, the stress here is on the killing. Plus, you amazing multiplayer with support for 12 players.
But best of all, you can download all this now if you hit the link below: