G4 Graphy and G4 Script smartphone names trademarked by LG in South Korea
3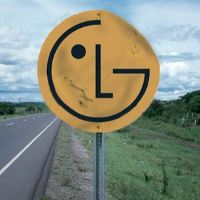 Although it doesn't churn out as many smartphone models per year as its cross-town rivals from Samsung, LG sure has a habit of exploiting the G series branding to its fullest.
Since launching the
LG G4
flagship back in April, LG has already released several affordable variants of the phone, such as the
LG G4c
, the
G4 Beat
, and the
LG G Stylo
As it turns out, the manufacturer might be getting ready to release two new smartphones in the G4 series, the LG G4 Graphy and the LG G4 Script.
It was recently discovered that LG has trademarked the G4 Graphy and the G4 Script monikers in South Korea. Although smartphone manufacturers trademark more name than they turn out to use, most of the times that a smartphone name gets trademarked, a release isn't far off.
Unfortunately, the trademark filings do not hint at what to expect from the LG G4 Graphy and the LG G4 Script. The names, paired with LG's tradition of releasing stylus-equipped versions of its G-series flagships, lead us to believe that the two upcoming handsets will offer some sort of pen input technology. Furthermore, as most of the smartphones in the G4 series come with a microSD card slot, removable batteries, and back-mounted physical buttons, there's a very good chance for the G4 Graphy and G4 Script to offer these features as well, although nothing can be certain at this point.
Although high-end smartphone fans are probably looking forward to
LG's confirmed upcoming high-end smartphone
s, a handset that was rumored to land as the LG G4 Note, this type of mid-range and entry-level offerings are also important for the commercial performance of every smartphone manufacturer.