Full access to Windows Phone Marketplace now requires the Mango update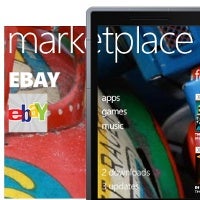 A Windows Phone user? If you're wondering why the Marketplace suddenly stopped working for you today, here's the answer - you probably haven't updated to Windows Phone 7.5 Mango. After warning users twice, today Microsoft is closing the Marketplace for Windows Phone versions prior to 7.5. So in the coming days until the changes come into force, users who haven't updated will start to see error messages when trying to install apps. They'd still be able to just browse the Marketplace, though.
Why the change? This way, the company wants to ensure that it can safely bring new features to its app storefront, and make it better. And since all devices are eligible for the Windows Phone Mango update, no one will be left behind. Also, it's a good occasion to push the Mango update to nearly everyone as it brings some important improvements to the platform.
Microsoft is also giving extensive detail on how to update your handset to version 7.5, and you can find the instructions below:
Have you updated already?