FreedomPop moves into 1,100 Target stores with Android phones as low as $59
1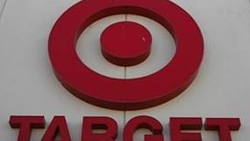 Hybrid MVNO FreedomPop is moving into 1,100 Target stores nationwide. SIM cards cost $5 and Android phones are as low as $59. FreedomPop offers a free service that includes 500MB of data, 200 voice minutes and 500 texts per month. Customers are connected to Wi-Fi hotspots until they are out of range. When that occurs, the handsets are connected to an LTE network belonging to a major U.S. carrier like AT&T.
During August, FreedomPop instituted a new annual plan for $49 that includes 1,000 minutes of voice, 1,000 texts and 1 GB of data a month. There are also plans that combine the purchase of a phone with an annual plan. The
Samsung Galaxy S5
, for example, is $149 including the phone and one year of service. The
LG Tribute
will cost $79 for both phone and one year of connectivity.
"We've had enormous success in offering our free mobile services online only, and now we're opening up our service to an entirely new market with our expansion into retail locations. It's an unprecedented level of access to our free mobile service."-Steven Sesar, COO, FreedomPop
Having a presence inside Target is bound to improve FreedomPop's visibility, and should provide the MVNO with a large number of new subscribers to its free service that it can try to upsell into a paying subscription.
source:
FierceWireless