Deal: Google Home Mini is free on eBay with purchases of $150 or more
3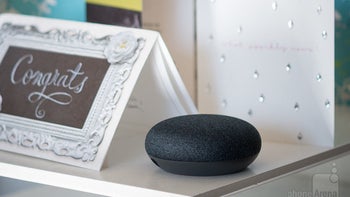 If you're a regular eBay customer, then you might have already seen the offer it offers to those purchasing anything on the website. If not, we'll break it down for you.
So, for the next week or so, if you spend at least $150 on eBay purchasing anything from the website, you'll qualify for a free
Google Home Mini
, which usually sells for $50. Yes, it's not much, but it's a great incentive from eBay, as the retailer tries to "trick" customers into spending more on its website.
Anyway, the offer is available until May 30 at 11:59 pm PT. Also, it's aimed at US customers, so if you don't have a valid US address, you won't be able to benefit from the deal.
In order to get the free Google Home Mini, after you spend at least $150 on eBay, add the
Google Home Mini
to your cart (Chalk or Charcoal) and use the code
PFREEMINI
at checkout.
Keep in mind that articles that you buy from the "
Coins & Paper Money
," "
Gift Cards & Coupons
," and "
Real Estate
" categories don't qualify for eBay's offer.