Following lawsuit, Chinese users will be able to uninstall bloatware from Samsung phones
61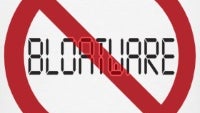 It looks like some Chinese smartphone users made a win in court today, as Samsung (as well as local mobile maker Oppo) were successfully sued by the Republic's customer protection committee for preventing users from deleting preloaded apps. Samsung was ordered to make amends and is going to provide software patches in August, which will enable Chinese users to get rid of what they might consider bloatware.
More specifically, the committee established that only 24 of 44 pre-installed apps on the Samsung Galaxy Note 3 are required to actually use the smartphone. Should Samsung fail to deliver on its promise, the committee will continue with the "legal tussle".
Although Samsung's latest software and devices has less redundant apps and content than ever before, you'd be forgiven if you wanted to take a load off your new Galaxy S6. But it looks like only Chinese users will have this freedom, as the lawsuit is localized strictly in China and there are no global repercussions to be had. Are there any apps and stuff on your Samsung device that you'd love to be able to get rid of?
via
Android Authority